Bluetooth Slippers Worth Rs 6 Lakh Used To Cheat In REET Exam By Students.
The biggest ever exam for teacher recruitment in Rajasthan, REET 2021 was conducted on Sunday, 26 September across the state. Daily life and e-business were also affected in most parts of the state due to 12 hours internet shutdown from 6 are to 6 pm on Sunday due to Rajasthan Teacher Eligibility Test (REET). The exam for the selection of teachers was conducted by the Rajasthan Board of Secondary Education. It was held across 33 districts at 3,993 centers in two shifts. Nearly 16.5 lakh candidates had registered for the examinations.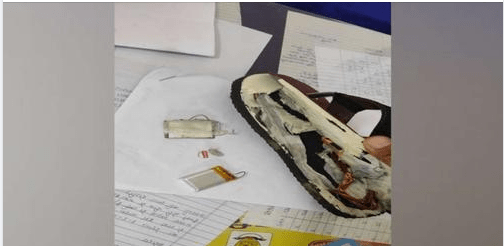 Bluetooth Slippers
But REET Exam 2021 (Rajasthan Teacher Eligibility Test) witnessed many strange incidents on Sunday in which applicants resorted to hi-tech measures like installing Bluetooth devices in slippers to cheat during the exam.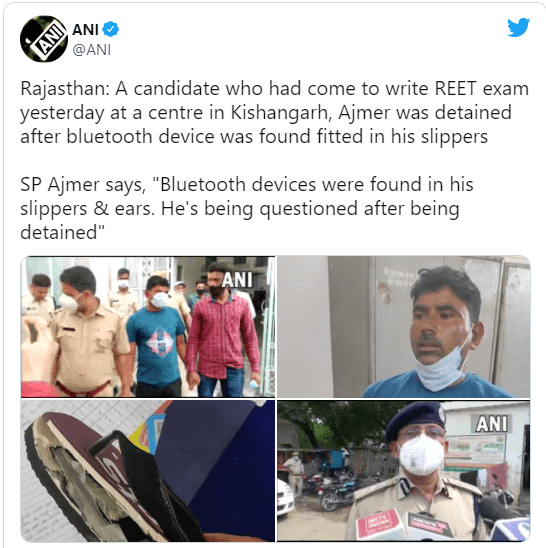 Rajasthan Police Shared Incident
The Rajasthan Police confiscated Bluetooth devices hidden in the slippers of several REET examinees, while 40 people were arrested and over two dozen questioned throughout the day. Some even paid up to Rs 6 lakh to use these Bluetooth-fitted slippers. Despite tight security arrangements, REET examinees could not be prevented from resorting to unfair means to take the examination. In Kishangarh, Ajmer, a candidate hid a Bluetooth device in his slipper and took it to the examination center.
The chappals have been designed in such a way that they fitted Bluetooth devices inside. "The chappal is such it has an entire phone inside and a Bluetooth device. The candidate had a device inside his ear and someone from outside the exam hall was helping him cheat," said police officer Ratan Lal Bhargav.
Man Seeks Divorce As Wife Doesn't Bathe Daily- Deets Inside.
Bikaner SP Priti Chandra said, "They were caught at a bus stand before the exam. During checking, the slippers and other devices were recovered. The main accused and the gang leader identified as Tulsaram Kaler is absconding while two members of his gang were arrested".