"Delhi Police's Tweet On The Occasion Of Vicky Katrina's Wedding Went Viral," Said This Big Thing
The marriage of Bollywood actors Vicky Kaushal and Katrina Kaif is over now. But this marriage was in discussion for many reasons, whether it was a wedding in the 700-year-old fort of Rajasthan or the secret wedding code for the guests. No one's entry was in the marriage without informing this code. At the same time, people were interested in the news of every moment of the marriage. Even the marriage of this couple was discussed not only in the country but also abroad. On December 9, both of them got married in a royal style and today they have left for Maldives for honeymoon. But you will be surprised to know that the tweets of Delhi and UP Police on the marriage of Katrina Vicky are becoming increasingly viral.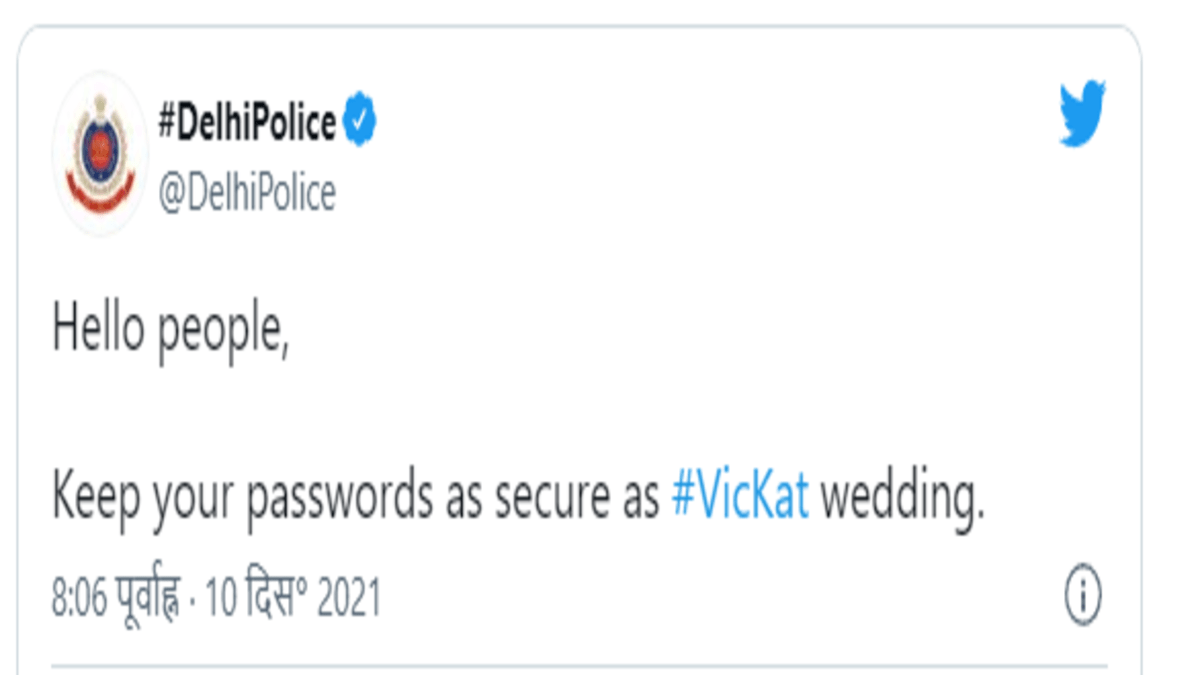 Delhi Police's Post
Delhi Police has advised people to keep their password secure through a tweet. In this, the Delhi police writes, citing Vicky-Katrina's marriage – "Hello people, keep your password as secure as #VicKat's wedding." Delhi Police has given examples of current happenings through messages to the people.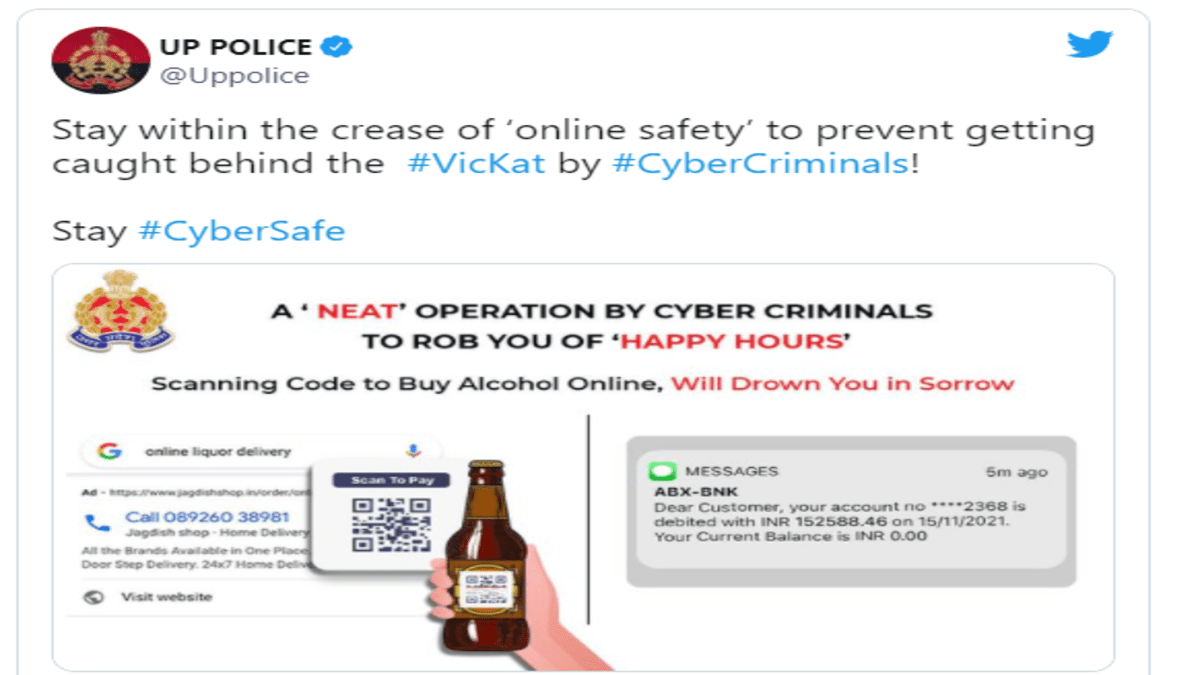 Uttar Pradesh Police's Post
Uttar Pradesh Police has given the example of Vicky-Katrina's marriage regarding cyber safety. UP Police tweeted and wrote – "To avoid cybercriminals, stay within the ambit of online security like Vicky-Katrina." Due to these tweets made by the police, people's attention has come to this issue. At the same time, people are very fond of this style of police. People have appreciated both the tweets of the police. And since this tweet is done by police it is re-tweeted again and again for thousand times and it has attracted multiple reactions from people all over the internet.