Kangana Ranaut Trolled Ananya Pandey For Her Nose Touching Talent, Imitated Her In Kapil Sharma Show!!
Like Kangana Ranaut in her film 'Dhaakad', she is also strong woman in real life. In her outspoken style, she often lashes out at B-town celebs and star kids. Kangana has once again done the same thing and has openly trolled a famous star kid without naming her, that too on National TV. The clip of which is going viral on social media.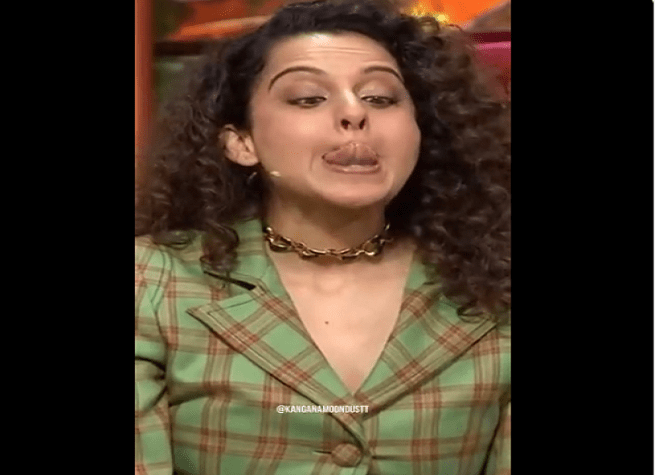 Kangana Ranaut
Kangana Ranaut is in a lot of discussion these days about her film 'Dhaakad', which is going to release this Friday. Before the release, Kangana is promoting the film with full throttle. For which she reached 'The Kapil Sharma Show'. The film team also reached the show with her. During this, Kapil Sharma asked Kangana, 'What is Bolly Bimbo, Kangana?' Responding to this, Kangana says, 'Bolly Bimbo Woh Hota Hai' and after that she touches her nose with her tongue, then teases- 'This is my talent'.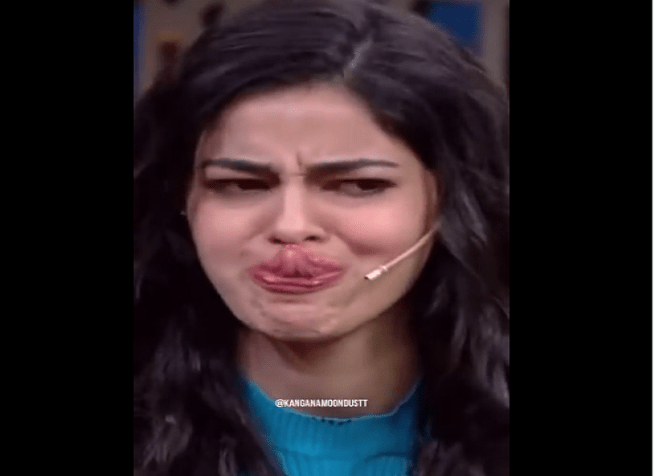 Ananya Pandey
Actually, Ananya Pandey came to Kapil Sharma's show last year. During this, she touched her nose with her tongue and said that 'this is my talent'. Now Kangana has shown touching her nose with her tongue without taking her name. Netizens understood this gesture of the actress very well and what was then they edited the video of both the actresses together and made it viral. Anyone who sees it can be laughed at.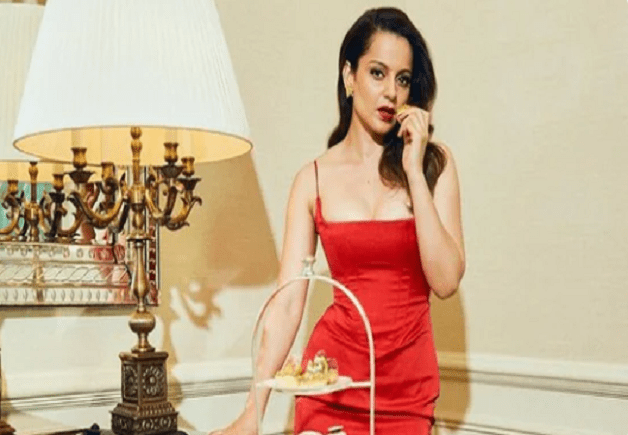 Kangana Ranaut
Talking about Kangana Ranaut's film Dhaakad, it is directed by Rajneesh Ghai. While Deepak Mukut and Sohail Maklai have produced this film. Apart from Kangana, Arjun Rampal and Divya Dutta will be seen in the lead roles in the film. 'Dhaakad' will hit the theaters on May 20, 2022. Apart from Hindi, it will be released in Tamil, Telugu and Malayalam.