Bollywood actor Kareena Kapoor recently turned heads as she attended the highly-anticipated F1 Grand Prix 2023 in Monaco. The star-studded event saw Kareena posing for pictures alongside cricketer Yuvraj Singh, adding to the excitement surrounding the glamorous affair. Keeping fans updated, Kareena shared glimpses of her experience at the event on her Instagram Stories, further igniting the buzz around her presence.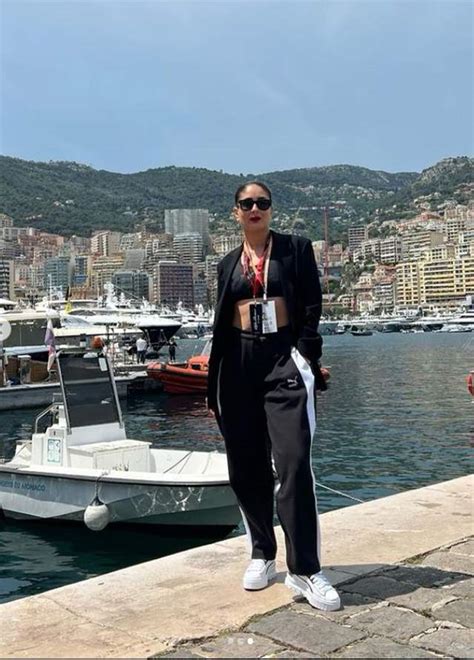 A Chic and Effortless Look
Kareena Kapoor effortlessly exuded style at the Monaco event, opting for an easy-breezy ensemble. She donned a sleeveless beige and brown top paired with matching baggy pants, creating a relaxed yet fashionable look. Complementing her outfit, Kareena wore heels, and sunglasses, and left her hair untied, completing her chic appearance.
A Candid Moment with Yuvraj Singh
Among the pictures that surfaced online, one captured Kareena Kapoor in a candid moment with cricketer Yuvraj Singh. Yuvraj sported a white oversized t-shirt paired with black track pants, sunglasses, and sneakers, adding his own touch of casual cool to the occasion. Fan clubs eagerly shared these pictures on social media, further amplifying the excitement surrounding Kareena's attendance.
Travel Updates and Instagram Stories
Prior to her arrival in Monaco, Kareena Kapoor shared her excitement with a selfie taken during her flight. In the caption, she expressed her enthusiasm, stating, "Bursting with excitement. Monaco bound." Once at the event, she shared glimpses of the race on her Instagram Stories, adding the caption "Insanity" to capture the thrilling atmosphere.
A Memorable First Appearance
Kareena Kapoor's presence at the Monaco practice race marked her first attendance at this prestigious event. Held on Saturday, the race provided her with the opportunity to interact with Grand Prix drivers, adding to the allure of the experience. With the Monaco Grand Prix being one of the 23 significant races on the Formula One schedule, fans eagerly await the final event in Abu Dhabi scheduled for November.
Upcoming Projects and Film Ventures
Kareena Kapoor's most recent on-screen appearance was in Aamir Khan's Laal Singh Chaddha, released in 2022. Directed by Advait Chandan, the film serves as the Hindi adaptation of the beloved 1994 film Forrest Gump and also features actors Naga Chaitanya and Mona Singh in pivotal roles.
Currently, Kareena is busy filming for Rhea Kapoor's upcoming film, The Crew. Sharing the screen with Kriti Sanon, Diljit Dosanjh, and Tabu, this comedy flick, directed by Rajesh Krishnan, revolves around the lives of three women in the struggling airline industry. Anticipation runs high for this laughter-packed venture set to entertain audiences.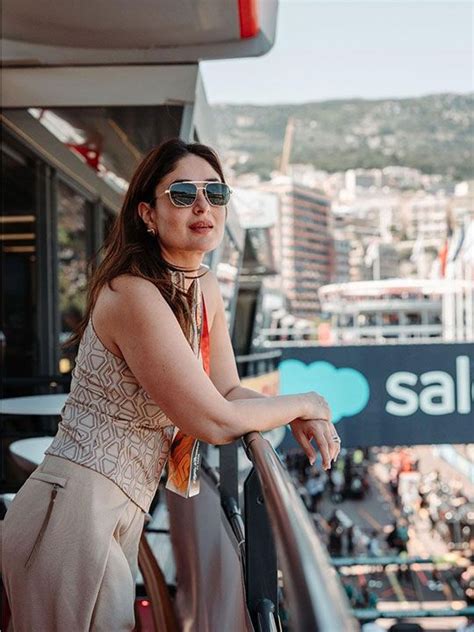 Kareena Kapoor's stylish appearance at the Monaco F1 Grand Prix 2023 created quite a buzz among fans and enthusiasts. Her effortless and chic look, combined with candid moments alongside Yuvraj Singh, added to the event's allure. As Kareena continues to keep fans engaged through her social media updates, the anticipation for her upcoming projects, including The Crew, continues to grow.