Malaika Arora, a Bollywood actress, frequently grabs netizens' attention. Malaika, who is well-known for her daring sense of style, never fails to ignite the internet with her gorgeous photos. She has been maturing like a fine wine, as seen by her toned physique and radiant skin. Malaika is praised for her fitness regime and is held up as an example by many, but a viral video of the actress from years ago has sparked a discussion about how old she really is. Malaika Arora revealed to being two years younger than her ex-husband Arbaaz Khan. Netizens criticize her for obscuring her true age, though.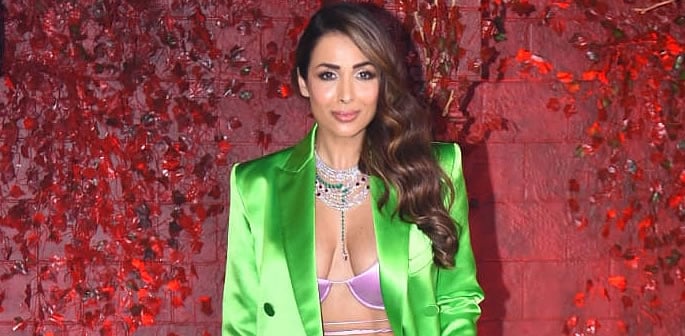 Old Clip Of Malaika Arora And Arbaaz Khan Sets Internet Ablaze
An old video of Sajid Khan interviewing Malaika Arora and her ex-husband Arbaaz Khan was recently shared on Reddit. In the throwback clip, the host made fun of Malaika for being older than Arbaaz, who seems younger to her. Malaika and Arbaaz were married despite the fact that Sajid had said that she was two years older than her partner.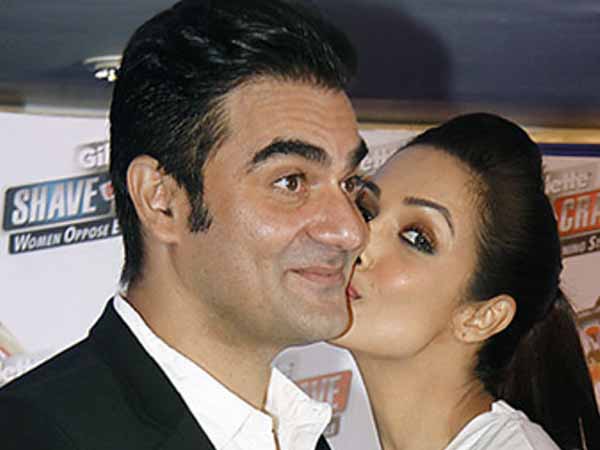 Malaika responded that she has no problem with being married to a younger man when Sajid Khan questioned her about it. However, since the video has been widely shared online, internet users are speculating as to whether Malaika is really 57 years old. According to reports, Malaika is 49 years old, while Arbaaz is currently 55 years old. However, this video has sparked a discussion online, and some viewers wonder if Malaika is lying about her age.
Netizens Raise Eyebrows On Malaika Arora's Age
Internet users have filled the post's comment section with compliments for Malaika on how well-kept she has maintained herself. One person responded to the popular video by writing, "Udii baba..she is 57..same age as Salman bhai. Age difference with current partner Arjun Kapoor is 20 years. Another wrote, "Hot damn she looks incredible for a 57 year old!" Another user penned, "The commitment of Malaika to look this good at late 40s/early 50s should be commended."

When Malaika Arora Opened Up About Marriage With Arbaaz Khan
Malaika Arora already discussed her relationship with her ex-husband, Arbaaz Khan, in the first episode of her show, Moving In With Malaika. She acknowledged that she was married young and disclosed that she was the one to ask Arbaaz to marry her. She did, however, add that things got worse with time and that, after 18 years of marriage, they split up. Today, the couple shares parenting of their kid Arhaan Khan.
Malaika Arora's Alleged Affair With Arjun Kapoor
Actor Arjun Kapoor and Malaika Arora are currently grabbing headlines for their rumored affair. The couple's 12-year age discrepancy has frequently made them the subject of bullies on social media. Arjun Kapoor and Malaika Arora, who have been together for four years, don't give a hoot about the criticism. Fans are thrilled that the couple might surprise everyone by getting married at any point, even though they have been making the town jealous with their PDAs.
While a section of netizens feel excited about the couple's next step in their relationship. There is another set of individuals who leave no opportunity to troll the couple.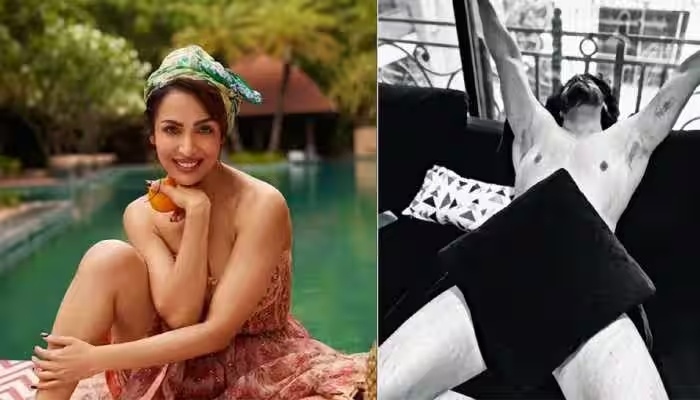 The latest case was no different. Malaika Arora took the internet by storm when she posted a semi-nude picture of her beau, Arjun Kapoor on her IG handle. While many people complimented it, others cruelly mocked both of them. Arjun may be seen in the image concealing his modesty with only a pillow. Malaika has received a great deal of criticism for sharing his private photo, Arjun posted a mysterious message on Instagram about 'thriving in silence.'