Currently in India, football legend David Beckham is making the most of his time in the country. On Wednesday, he was spotted attending the cricket World Cup semi-finals at Wankhede.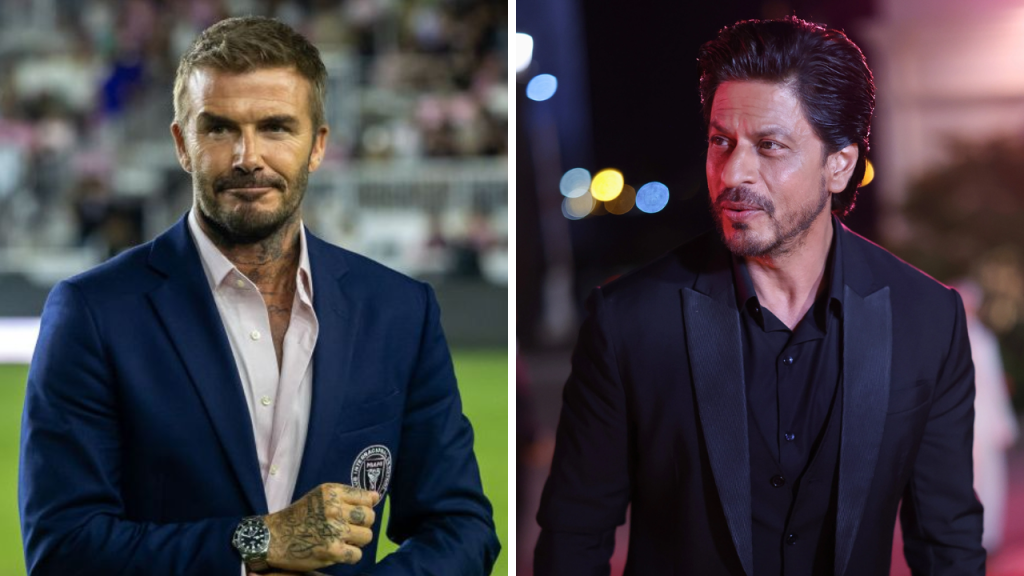 "SRK's Grand Party for David Beckham at Mannat"
In a sequence of star-studded events, football legend David Beckham is relishing his time in India. Initially, Bollywood actress Sonam Kapoor and her husband Anand Ahuja extended a warm welcome by hosting an intimate dinner party at their Mumbai residence on Wednesday night.
Adding to the excitement, Bollywood's iconic figure, Shah Rukh Khan, is currently gearing up to host a grand party at Mannat in honor of David Beckham. This transition marks yet another glamorous affair in the heart of Bollywood, where luminaries from various industries converge to celebrate the presence of a global sports icon.
Moving from Sonam Kapoor's intimate gathering to Shah Rukh Khan's grand event, a narrative unfolds of continuous and festive celebration for David Beckham during his stay in India. This collaboration between Bollywood and sports not only underscores the diversity of cultural intersections but also highlights the universal appeal of renowned personalities across diverse fields. Fans and followers eagerly await glimpses of this high-profile gathering, anticipating the unique blend of glamour, sportsmanship, and entertainment that such Bollywood events often promise.
According to Pinkvilla, David Beckham is poised to grace SRK's grand party tonight at Mannat, where several celebrities are expected to join the celebration.
Reflecting on Sonam Kapoor's party, David chose a casual look with a black T-shirt, matching trousers, and sneakers. In contrast, the actress exuded elegance in a red silk saree paired with a designer white blouse featuring dramatic long sleeves. Anand, her businessman husband, embraced traditional attire in a black kurta with a matching jacket and white pants. The trio joyfully posed for the paparazzi at the celebratory event, showcasing a delightful blend of casual and traditional styles.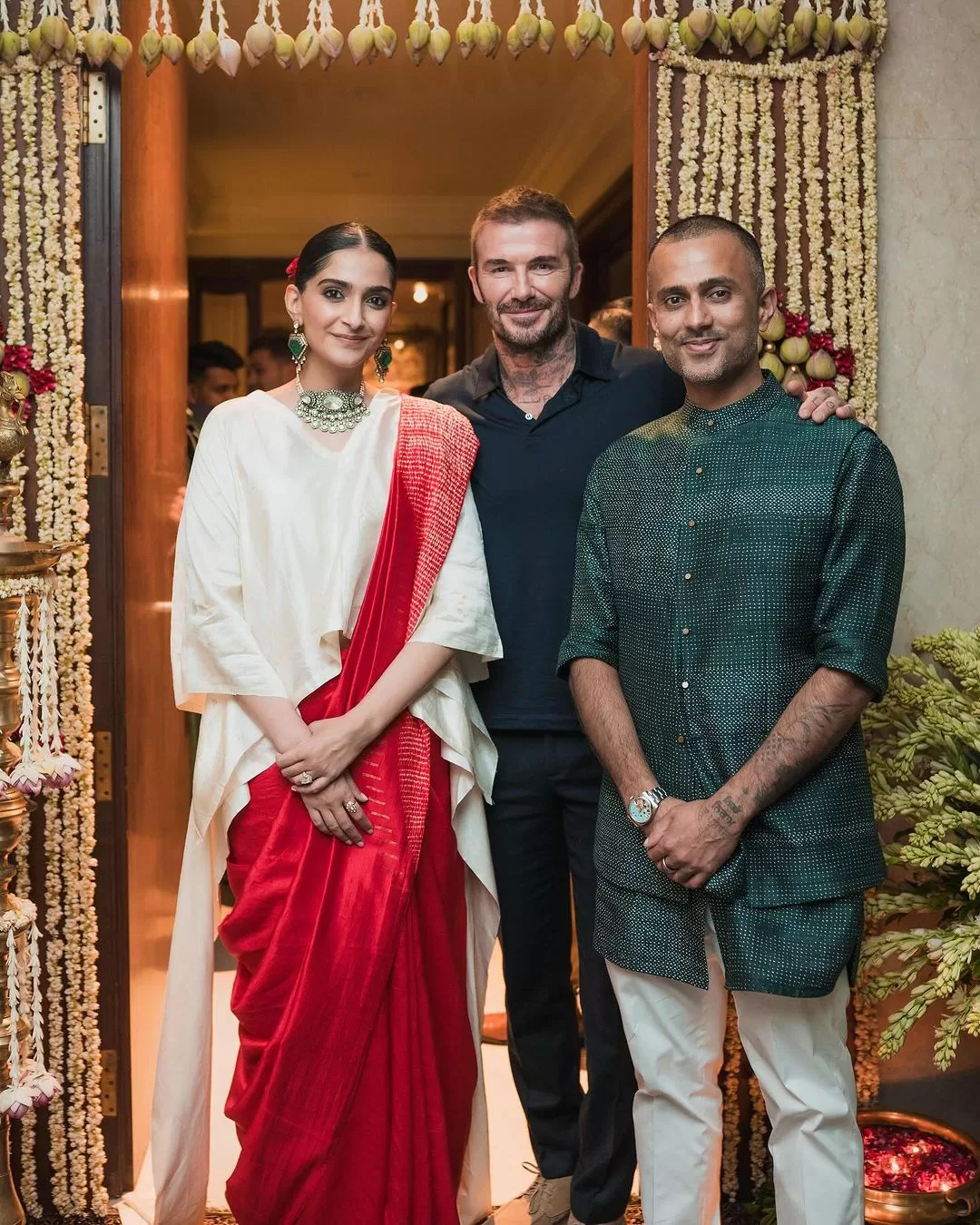 Sneak pics
Captivating social media users are numerous candid inside pictures featuring David Beckham and various Bollywood celebrities, including Shahid Kapoor, Mira Rajput, and Farhan Akhtar, among others. These candid glimpses from Sonam Kapoor's star-studded bash contribute to the heightened excitement surrounding this exclusive gathering.
Meanwhile, on the professional front, Shah Rukh Khan, having enjoyed tremendous success with 'Pathaan' and 'Jawan,' eagerly anticipates the release of his upcoming film, 'Dunki.' Directed by the acclaimed Rajkumar Hirani, the movie features an ensemble cast, including Taapsee Pannu and Vicky Kaushal in key roles. Slated for theatrical release on December 22, 2023, anticipation is building as fans eagerly await another cinematic masterpiece from the Bollywood superstar. This combination of glitzy social events and highly anticipated film releases adds to the dynamic and multifaceted world of entertainment that continues to captivate audiences both on and off the screen.