Pictures Of Aryan Khan Talking To Nita Ambani During The IPL 2022 Auction Are Going Viral!
At the ITC Gardenia in Bengaluru, the Tata IPL Mega Auction 2022 saw furious bidding battles, incredible ideas, and last-minute shocks. The IPL auction's enthusiasm may be gauged because over 7 lakh individuals were streaming the IPL Mega auction on DisneyPlus Hotstar on February 12 before the show even started.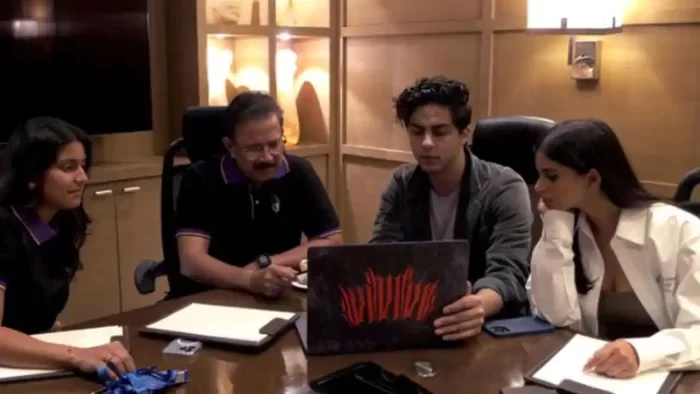 During the event, this figure easily surpassed triple digits. Aside from the data and players, the future generation's presence at the auction tables drew the attention of IPL fans.
Shah Rukh Khan appeared to have skipped the auction briefing for the IPL 2022 season. Instead, Shah Rukh Khan's son and daughter, Aryan and Suhana Khan, had arrived for the briefing ahead of the IPL super auction 2022. Their photographs from the IPL auction briefing went viral.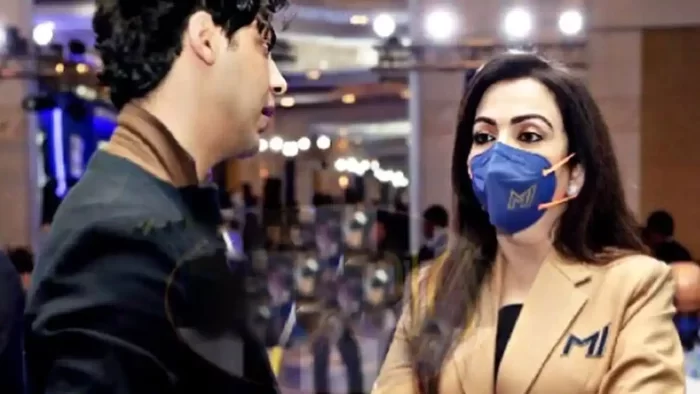 Aryan sported a black mask with the KKR insignia and was clad in a white T-shirt under a blazer. The blazer is rumored to be stolen from Shah Rukh Khan's wardrobe.
Suhana was casually dressed in a T-shirt and jacket. For the first time since Aryan's drug conviction, the two were seen together at a public event.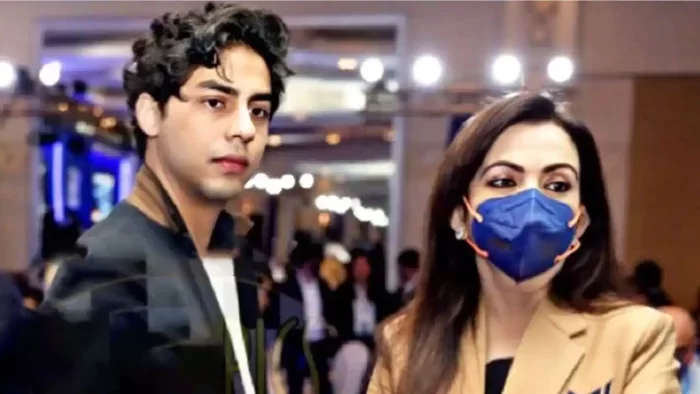 With his participation at the IPL auction 2022 with his sister Suhana Khan, Aryan Khan has captured hearts.  Shah Rukh Khan's supporters showed their support for his children by stepping in for him at the IPL auction. And now, images of Aryan Khan absorbed in a conversation with Mumbai Indian owner Nita Ambani are going viral.
The youngster can be seen boldly changing with Mumba Indians team owner Nita Ambani. In these photos, Aryan looks hot, and his fans can't help but notice a similarity to Shah Rukh Khan in him.
What do you suppose they're discussing? Please tell us what you think in the comment box below.