After a lot of speculations, the popular actress of Indian television Rubina Dilaik announced her pregnancy with actor-husband Abhinav Shukla on social media, sending a wave of celebration among her fans. Now, the actress has dropped a short vlog sharing her feelings about embarking on a new journey, babymoon in LA and more.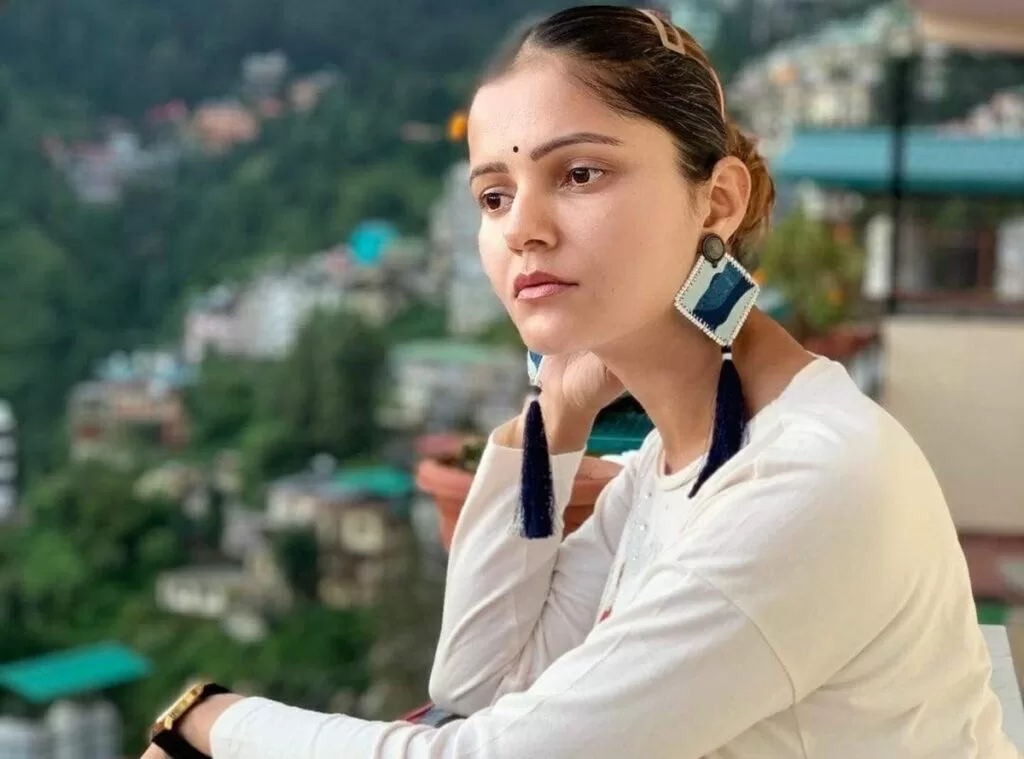 Rubina opens up on her pregnancy
In the special video, Rubina appeared with Abhinav. To begin with, she said, "This is our lives' special news. We are taking off with this new chapter of our lives. As parents we are embarking on this journey."
The actress further shared that the most priceless reaction on her pregnancy came from her hubby. She stated, "There are certain thing we have kept extremely private. I am nervous and Abhinav is absolutely excited about the whole journey."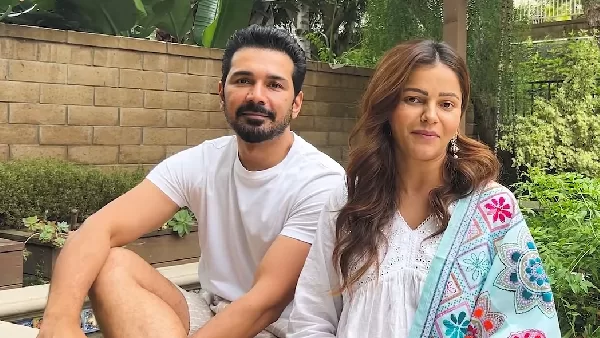 Rubina said that she is falling short of words and it is a mixed feeling. She is excited and nervous to see how this new chapter unfolds and how the entire journey is going to be.
The actress then talked about her current trip to LA where she has spent a most relaxing time. The time that she wanted to give herself, understand this new phase, the challenges and just making herself aware of possibilities opening up for her came through this babymoon.
Rubina confirms her pregnancy
Taking to her Instagram handle, Rubina posted a bunch of photos with her hubby from their vacation to the US. The couple is posing on a cruise. While the actress is flaunting her baby bump in the adorable pictures, Abhinav is cutely putting his hand on her belly. The duo is dressed in casuals. Rubina is wearing a striped cardigan over a black top with loose pants and Abhinav is donning a white hoodie with jeans.
Alongside the portraits, the actress penned, "We promised we will TOGETHER explore the world since we started dating, got married and now will do AS A FAMILY welcoming the LITTLE Traveller soon!"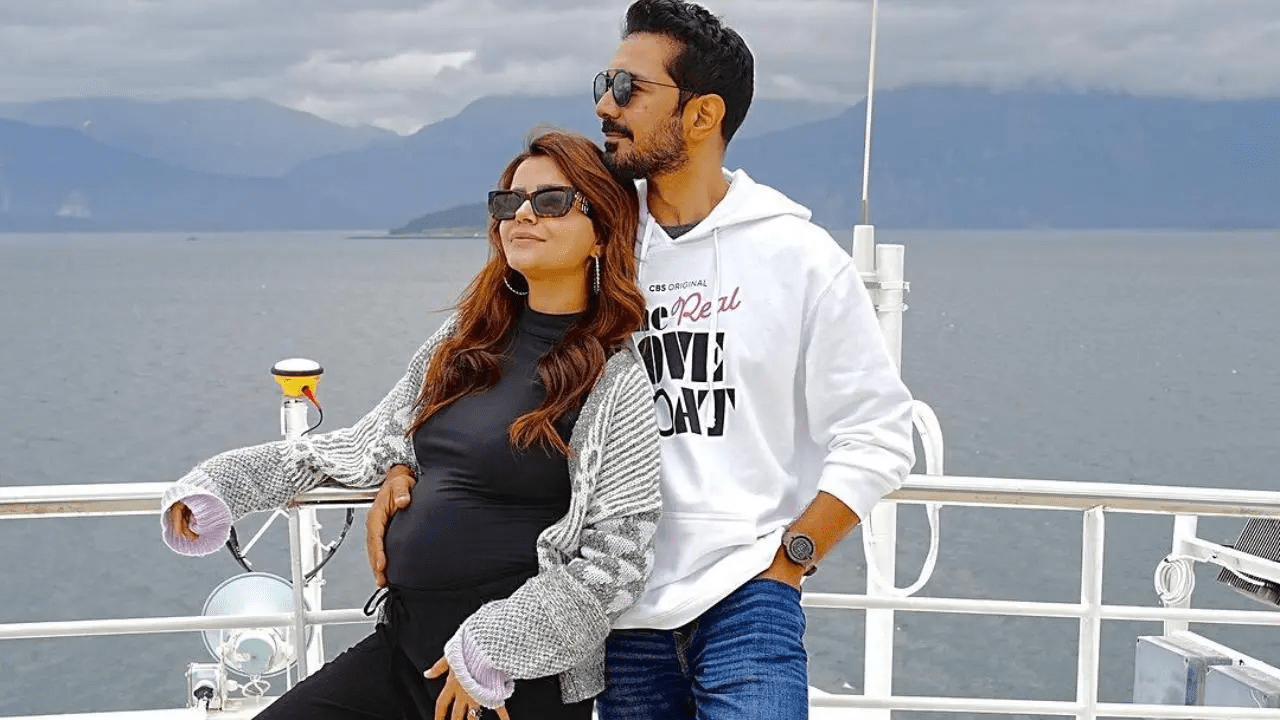 Rumours about Rubina's pregnancy
The speculations surrounding Rubina's pregnancy began when she shared a transition reel of herself. In the video, the diva rocked two flown outfits. It began with actress sizzling in black loose gown. As the clip transits, the gorgeousness slips into a multi-coloured printed dress with a plunging neckline and a thigh-high slit. Reacting to the same, the netizens started guessing about her pregnancy.
After this, Rubina's mistakenly showed off her growing baby bump in the series of pictures she dropped from her low-key birthday celebrations. A few days back, Rubina posted a Vlog wherein she was captured hiding her belly bump on multiple occasions.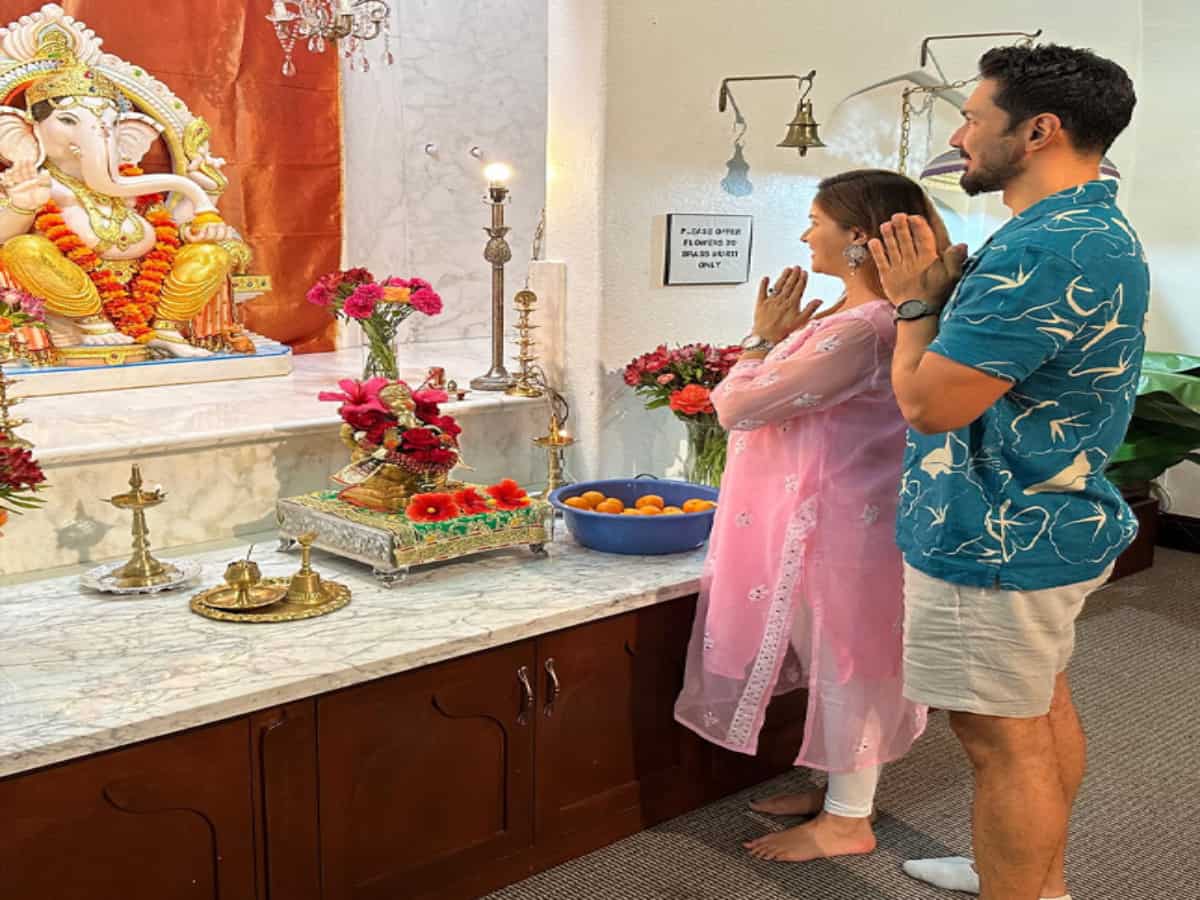 Amidst all the rumours, a source close to the star pair updated about her pregnancy. It said that Rubina and Abhinav are expecting their first baby. The actress will deliver early next year. Both of them are very happy and excited to embrace parenthood. It also revealed that the couple want to keep the pregnancy away from the spotlight.