Sara Ali Khan is among the most health freak enthusiasts in the Bollywood industry. The actor shares her workout glimpse frequently on social media platforms. This workaholic actor even never forgets to share her fitness routine during the vacations. In her recent Instagram story, she disclosed her journey of her pot belly.  She was proud of being back in her shape again within a fortnight.
Sara Ali Khan's Before and After Fitness Journey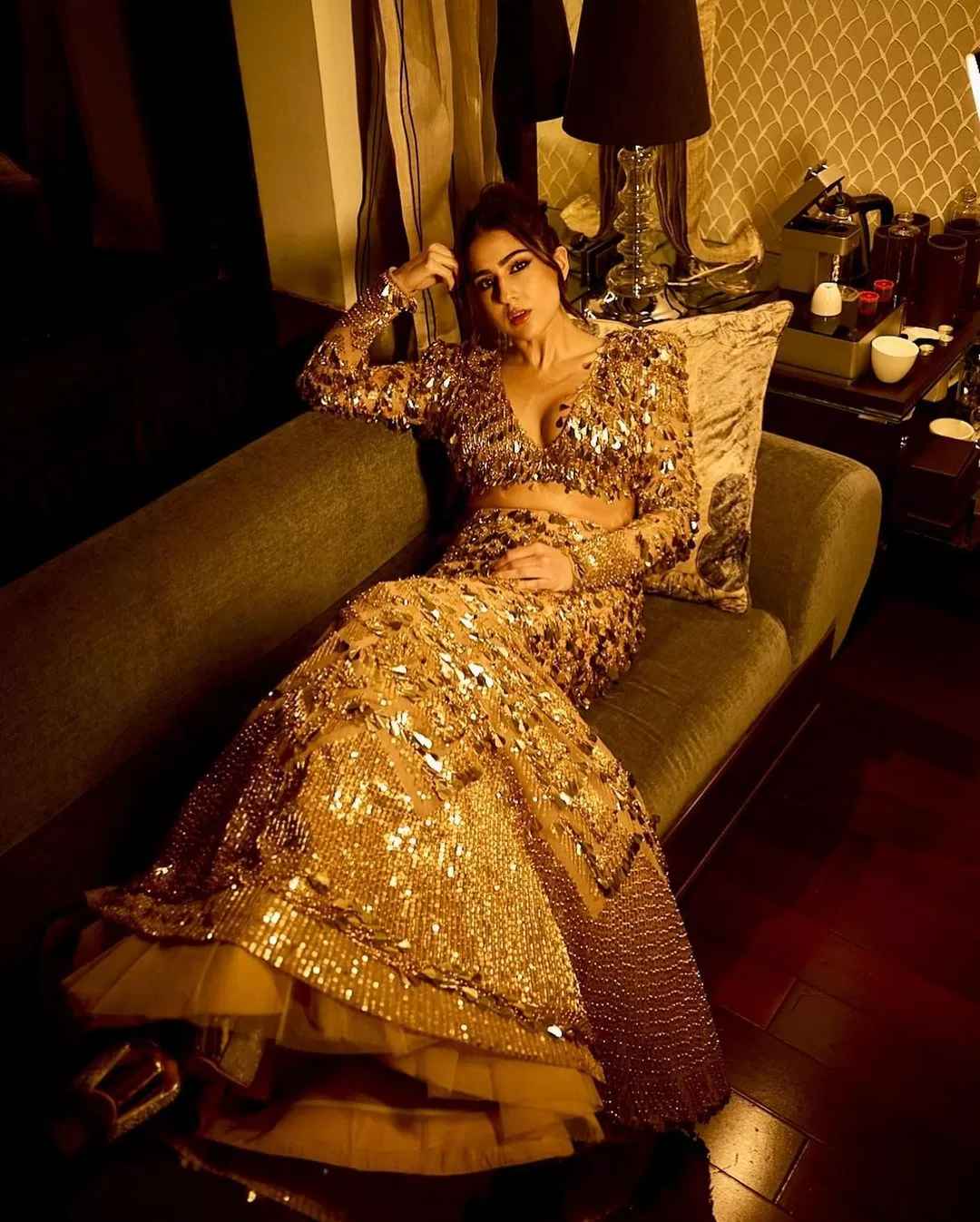 The actor reveals her vulnerability by showcasing a picture on her Instagram story. Sara was wearing her yoga attire and was sitting on folded legs on a yoga mat.
She felt uncomfortable sharing the picture at first but then proudly uploaded it by comparing the two photos. Under the post, she wrote, "Honestly felt very uncomfortable to upload this top image – but I'm proud that I got it together in two weeks. Weight issues have been always be a struggle for me."
Her genuine satisfaction shows her achievement in bringing herself back in shape. She said weight loss is her struggle but now she got her shape back again. Further, she added, "Bye bye holiday calories but most importantly peace out with the guilt."
Diwali Attire Designed by Manish Malhotra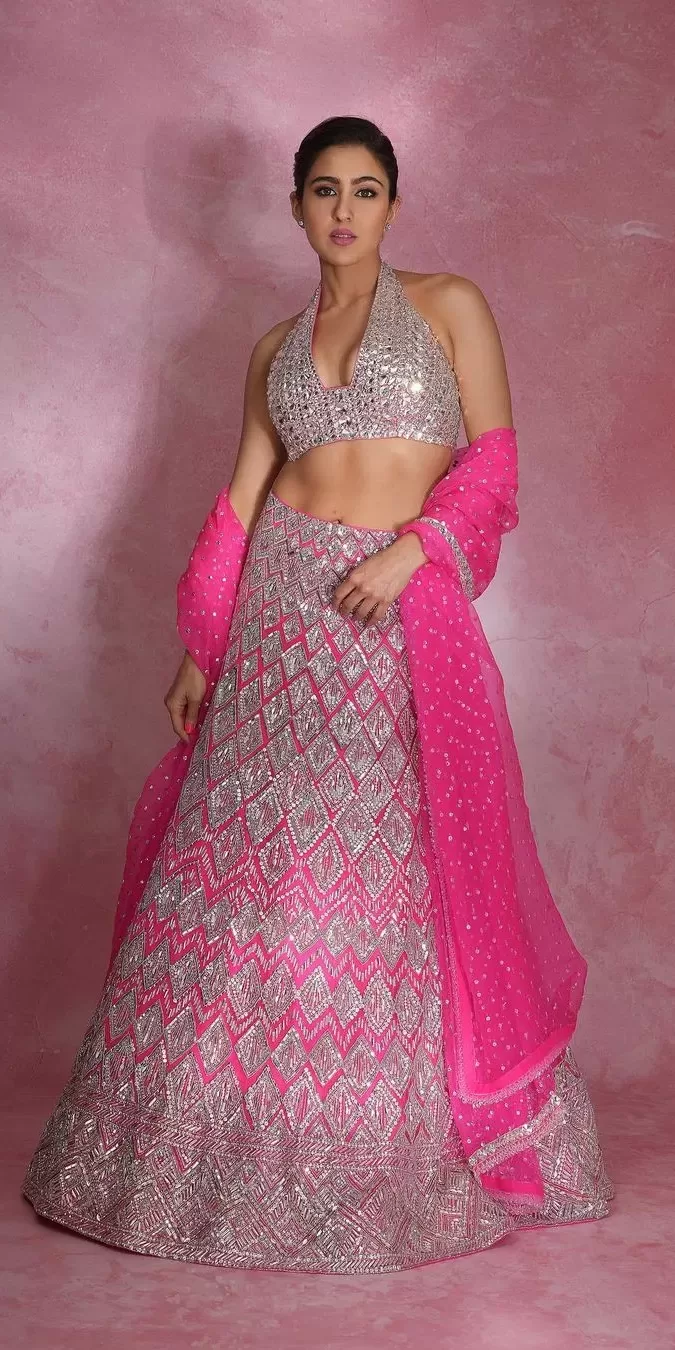 Recently the actor uploaded photos where she is wearing a designer lehenga by Manish Malhotra on Diwali bash. The lehenga is pink and silver in color. Along with Sara, Janhvi Kapoor, Salman Khan, Aditya Roy Kapur, Ananya Pandya, and many others rose glamour at the event with their presence.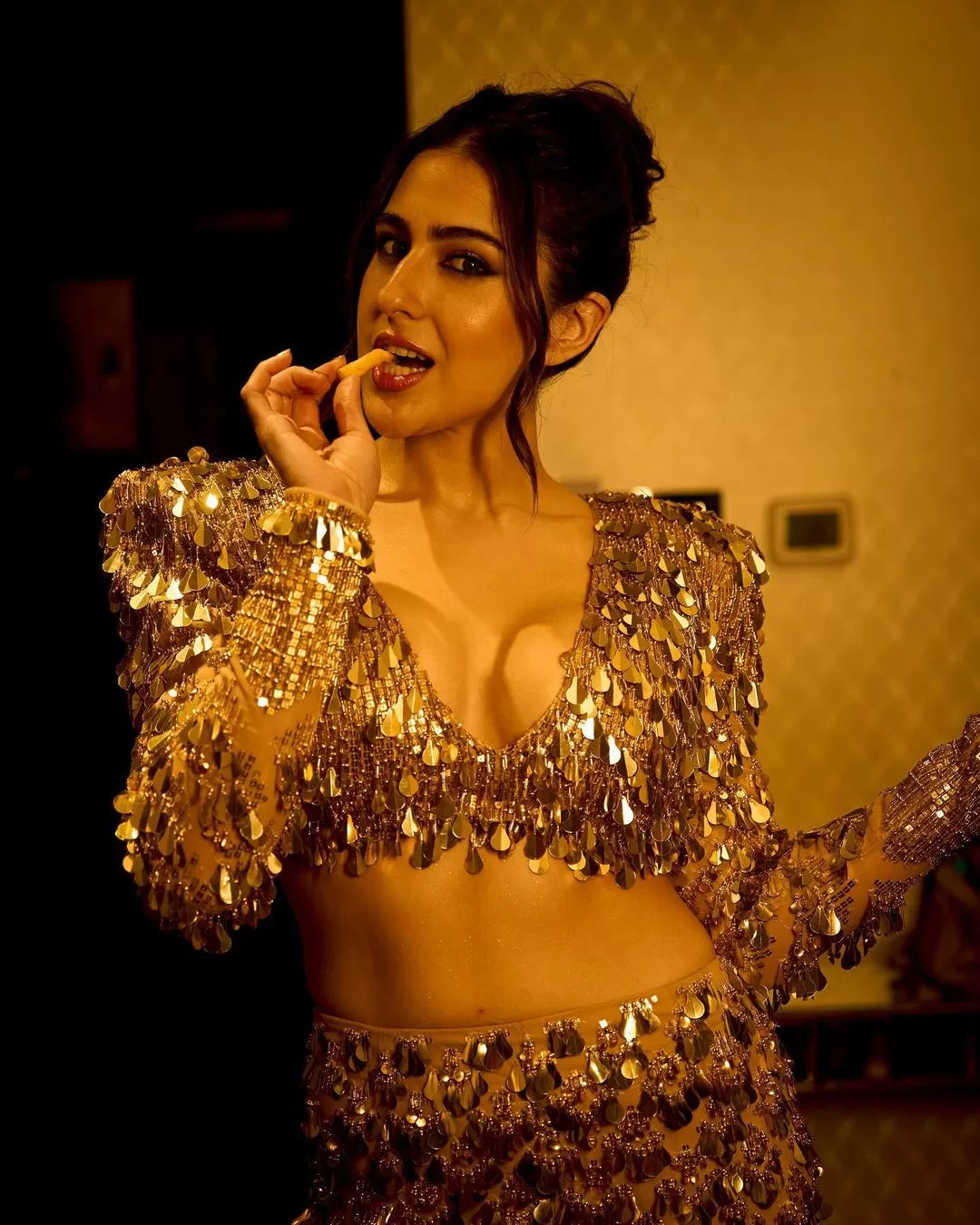 Sara Ali Khan And Ananya Pandey in Koffee with Karan 8
Sara with her very close friend, Ananya Pandey, girlfriend of Aditya Roy Kapoor, is all ready to give their presence in Koffee with Karan 8. The promo of the talk show's upcoming episode is already filled with revelations and gossip.