Bollywood actor, Shah Rukh Khan is one of the most praised actors in the entertainment film industry. He has earned widespread fame through her versatile acting mettle and awe-inspiring looks. King Khan has been ruling fans' hearts with his power-packed performances. He enjoys a massive fan following and netizens never stop gushing over his down-to-earth persona and charming nature. On the work front, Shah Rukh Khan is basking in the success of his much-anticipated movie, 'Jawan'. Recently, a viral video surfaced online featuring Shah Rukh surrounded by his female supporters. However, it was not the support this time, but their awkward treatment towards the star which grabbed many eyeballs. The female fans continuously hugged and kissed Shah Rukh Khan without his consent. The actor maintained his calm in the strange situation.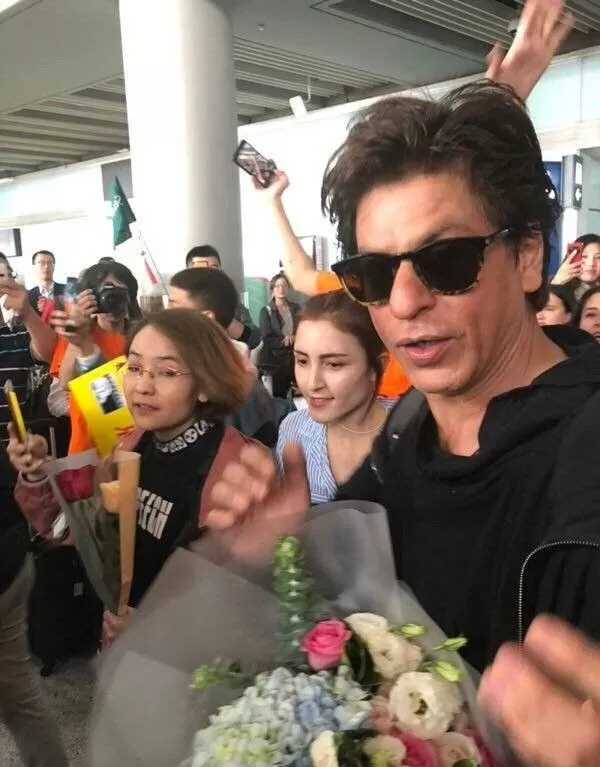 Shah Rukh Khan gets molested by a group of his female fans
A viral video of SRK has been doing rounds all over the internet wherein the actor is dressed in an all-black outfit. However, the actor was seen surrounded by several female fans which caught our immediate attention. Unlike other B-Town celebrities, Shah Rukh Khan was seen maintaining his calm over the crowd of female fans. Some female fans were also spotted kissing the actor without his consent/permission. Moreover, the ladies even hugged and adored Shah Rukh Khan, which left the latter feeling awkward in public. SRK's gesture of smiling at the awkward situation impressed everyone's hearts.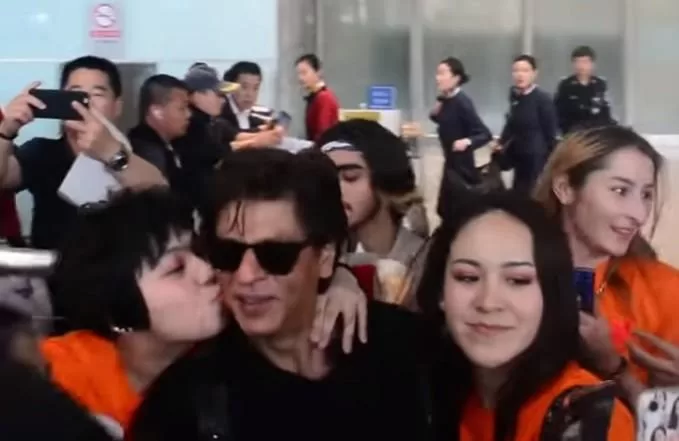 Netizens react as ladies kiss Shah Rukh without his consent
Well, although a few internet users hailed Shah Rukh's calm demeanor, other netizens shared their opinionated comments. While some were impressed by SRK's composure, others pointed out that he was molested by female fans. A certain of section of users pointed out the fact that if the roles had been reversed, society would have labelled it molestation.
Reacting to the video, one user wrote, "truly last of the stars, nobody would ever be able to pull such a crowd ever. A second user commented, 'Abhi koi male fan kisi female celeb ke sath ye kardeta phir dekho zara." More than molested, bro is getting trampled in the crowd, stated another user. A fourth one penned, "I always feel that all these ladies are paid to do this by his PR Team."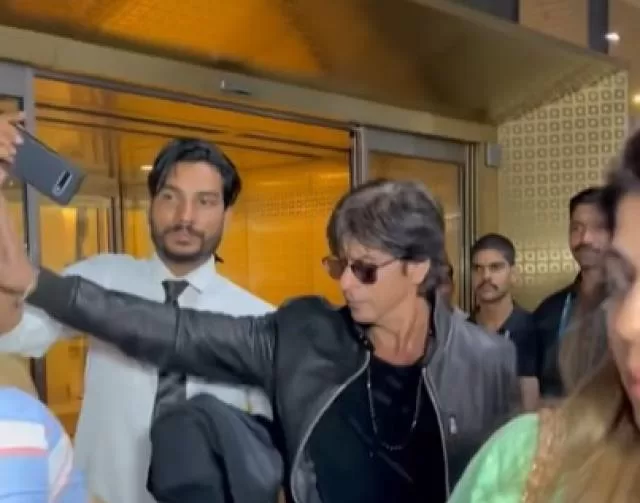 When SRK pushed a fan who tried to take a selfie with him
Well, Shah Rukh's calm behavior was spotted for the first time. Earlier this year, the actor traveled  to Kashmir and was caught at the Mumbai airport after he arrived back. While Shah Rukh Khan was making his exit from the airport, one of his fans forcefully tried to take a selfie with him. Shah Rukh was left irritated and consequently, he pushed the man away from him, showing a scary expression.