Khushi Kapoor, one of Bollywood's talented Gen-Z divas, was recently spotted wearing a lovely pink bodycon off shoulder midi dress. Continue reading for a closer look.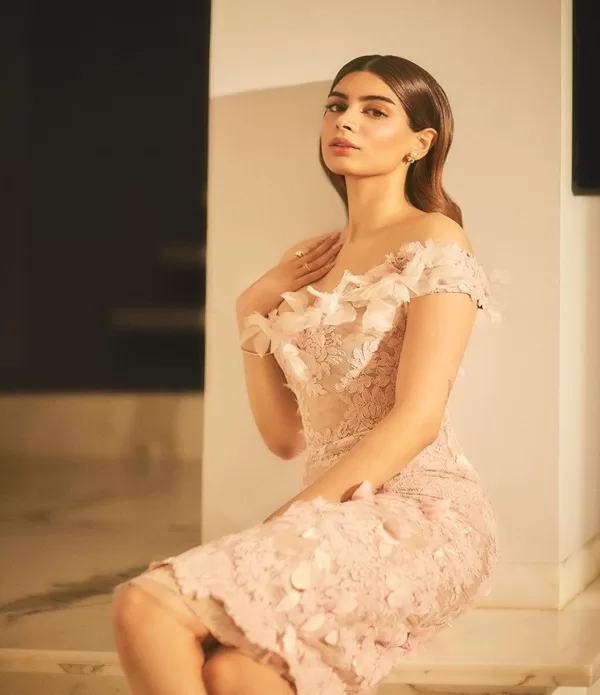 Khushi Kapoor has arrived on the big screen in the glamorous world of Bollywood, where stars shine brighter than the constellations. This young Gen-Z diva is making headlines for her acting abilities as well as her flawless sense of style. The Archies actress recently attracted eyebrows and sparked fashion debate with her choice of clothes, a gorgeous pink off-the-shoulder midi dress from the renowned design Marchesa.
Fashionistas and moviegoers alike are smitten by Khushi Kapoor, Bollywood's newest fashion icon. She is making a name for herself in the fashion industry with her perfect style and charisma. Khushi enjoys experimenting with her wardrobe.
Khushi Kapoor regularly amazes us with her incredible sense of style. With Khushi's amazing style making headlines yet again, we can't miss it. Fashionista knows how to take over the internet with her stunning ability to wear both Western and ethnic clothing.
When Khushi Kapoor steps into the spotlight, it never leaves her sight. For a long time, the 22-year-old has been setting fashion goals. The young trendsetter has captured our attention once more, this time for her modern princess avatar.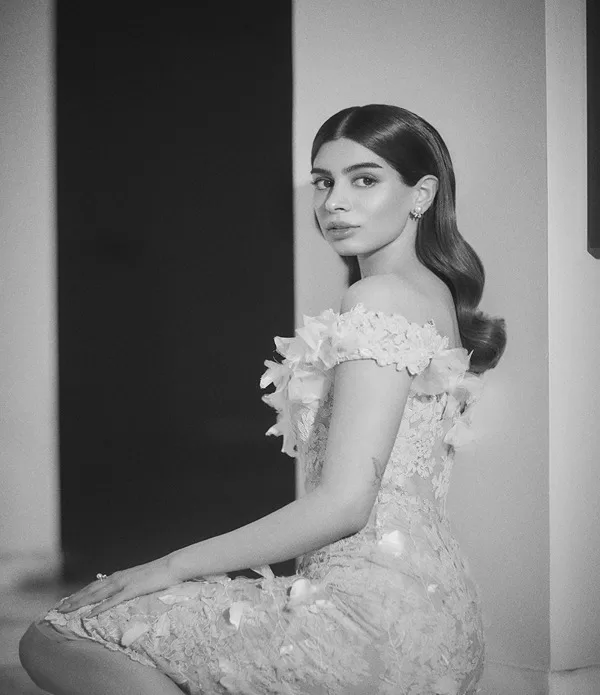 Let's take a closer look at this sophisticated ensemble, scrutinizing its complex intricacies and how she combined it with delicate accessories.
Decoding Khushi's Off Shoulder Midi Dress
Khushi Kapoor wore a lovely pink midi-dress and looked stunning. She chose the dress from the Marchesa racks. Her outfit's ruffled neckline was another unique feature. The elegant and sophisticated gown has a straight neckline embellished with stunning 3D flowers. The blush pink organza cloth clung to her like a second skin, emphasizing every curve and contour and making her appear ethereal. The bodycon silhouette provided her an appealing allure that drew observers. The asymmetrical margins of this gown imparted a touch of avant-garde to the otherwise timeless elegance. The plunging neckline gave the ensemble a seductive edge, demonstrating the diva's confidence and panache.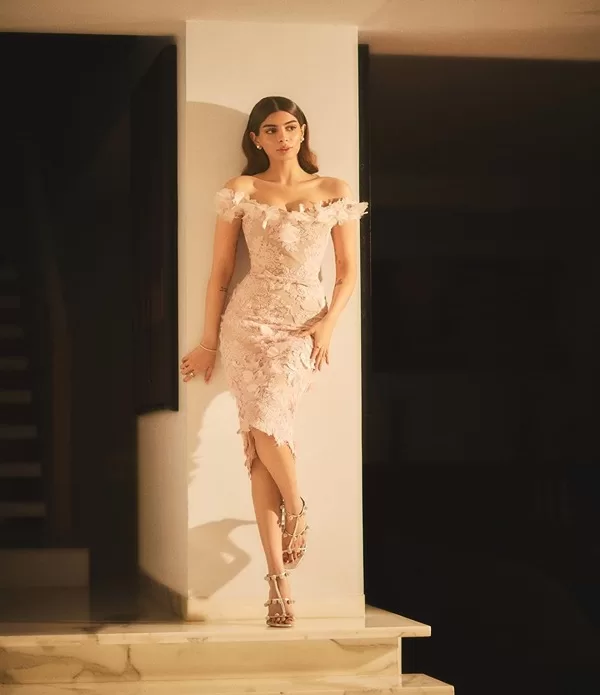 Accessorised The Look
Khushi's strappy and trendy heels complemented the dress flawlessly, making her look like a modern-day fairy-tale princess. Kapoor's fashion selections go beyond her dress, as she expertly combined it with delicate and simple pearl earrings, which brought a touch of sophistication to the overall appearance. Matching spectacular rings and a sparkling diamond bracelet added glitz and dazzle to an otherwise delicate and feminine look.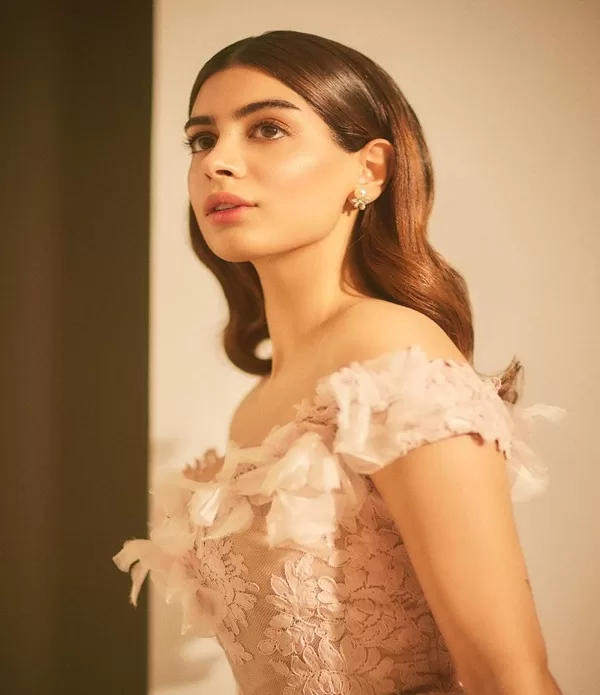 Glam Picks
Khushi Kapoor's makeup was a piece of art, with well-defined brows, mascara-laden eyelashes, faint pinkish eyeshadow, light eyeliner, flushed cheeks with a bit of highlighter, and the right pink lipstick that finished her appearance and elevated her attire to the next level. Her flowing, open hair was expertly done with a neat front and delicate waves cascading down her shoulders, which further added to her allure.