Sonam Kapoor was spotted walking the Jio MAMI red carpet. She doesn't, however, impress the online community with her wardrobe selection.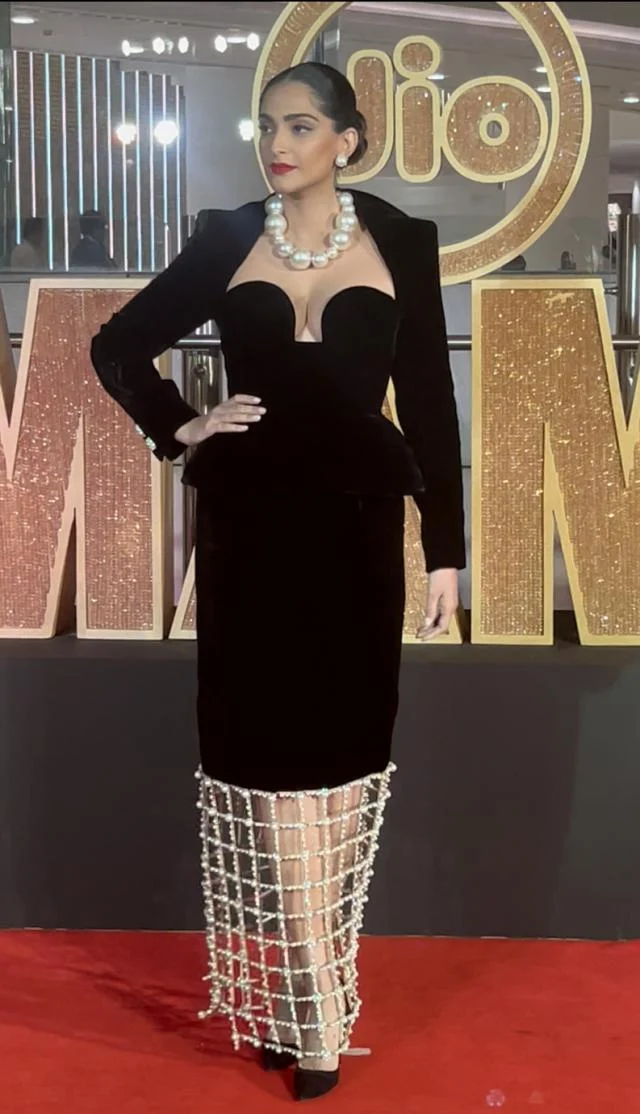 Sonam Kapoor is praised as Bollywood's fashionista. She was among the pioneering actresses who initiated the practice of promoting movies with international designer outfits. Styled by her sister Rhea Kapoor, Sonam became an 'icon'. In addition to having impeccable style sense, Sonam is well-known for her parts in movies such as Neerja, Raanjhanaa, Sanju, and many more. She was seen recently walking the Jio MAMI Film Festival 2023 red carpet. But internet users are not impressed by her appearance.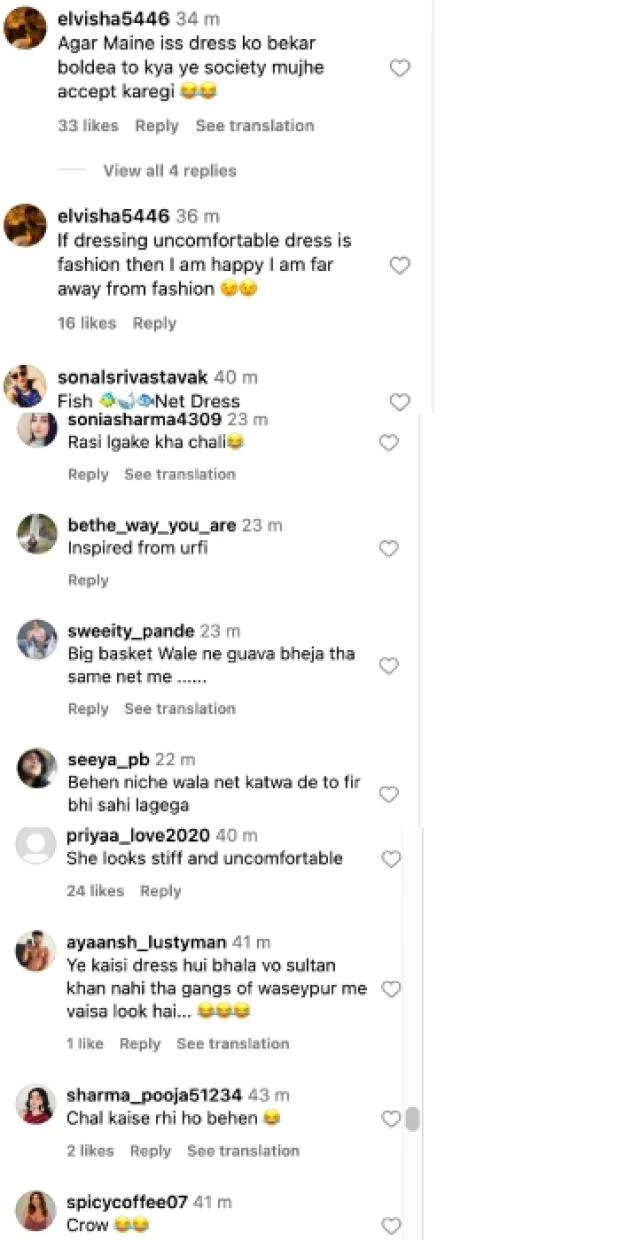 Sonam Kapoor donned a black gown with a plunging neckline and layered pearl detailing at the bottom
Sonam walked the red carpet looking her best. She wore a peplum-style gown with layers of pearl detailing at the hem that had a black hue. She accessorised her ensemble with matching earrings and a large pearl necklace. Red lipstick and a low braided bun on her hair helped her maintain a glamorous appearance. Sonam appeared to find it difficult to walk in pointed heels, though, because of the pearl detailing on the dress.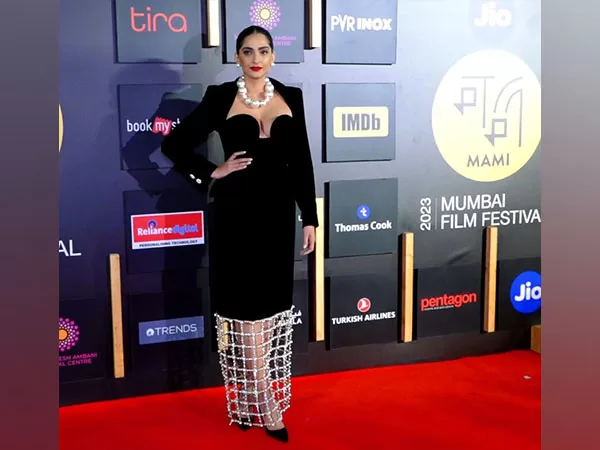 Internet users immediately flocked the comments section with their opinions after the video was uploaded. One user stated, "ye Ajeeb se dress Kyu pahni hi". Another commented, "If dressing in an uncomfortable dress is fashion then I am happy I am far away from fashion". One netizen also noticed how uncomfortable Sonam felt in the dress and penned, "She looks stiff and uncomfortable." One of the users also commented on Sonam's walk and wrote, "Chal kaise rhi ho behen".
Sonam Kapoor was once chastised for her unusual method of carrying a jacket at an event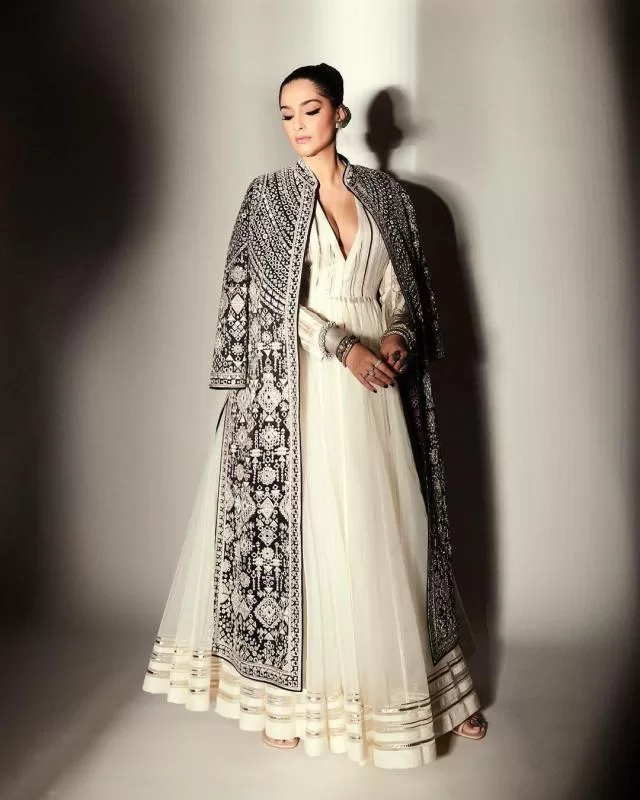 On February 25, 2023, Sonam took pictures at an event. With a silver gotta patti adorning the hem of her cream-coloured anarkali, she looked stunning. Her black jacket, adorned with silver embroidery, provided the finishing touch to her ensemble. Oxidised silver earrings, coordinating rings, and bangles in various tones complementing Sonam's outfit. Heavy eye makeup applied with kohl and a high bun completed her appearance.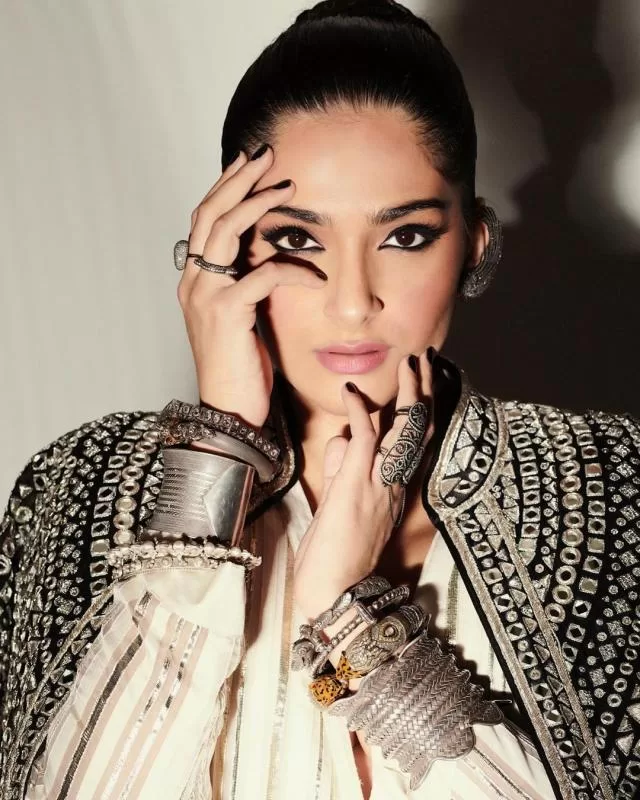 After her photos went viral, internet users immediately made the comparison between her appearance and "Thakur" from the Sholay movie. Funny remarks from internet users flooded the post. An internet user stated, "Thakur Saab Aaye from Sholey!… Olle Olle Olle." Another commented, "Yeh Haath HumKo De De Thakur." A fan had commented, "Piche se koi dekhege to ek bar ko to bechare ko lge ki Bina hath ki hai."