Sunny Deol's Words On Kapil's Show Left Everyone Chuckle; Says, "In Our Age, A Lot Happens Due To Shyness"
It can't happen if a guest comes on the sets of 'The Kapil Sharma Show' and goes back without laughing. Something similar is going to happen this week in Kapil's show where the audience, as well as the guests, will be seen laughing and laughing. In the latest promo of the show, it was shown that this time as guests Sunny Deol and his son Karan Deol are going to appear on the show. During the conversation, Kapil asks Sunny to name three such things which can be uprooted from the ground. In response, Sunny Deol starts thinking about the third thing by saying carrots and radishes. In the meantime, someone in the audience shouts 'Handpump'. Hearing this answer, everyone including Kapil and Sunny is left laughing.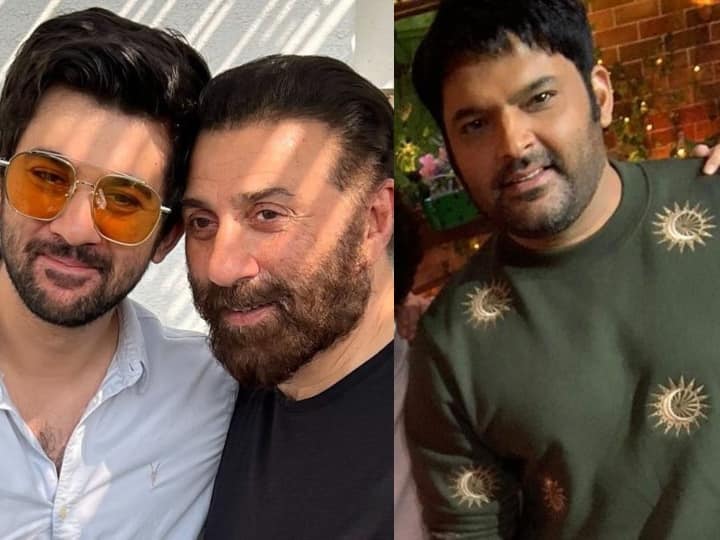 Actually, in his film 'Gadar: Ek Prem Katha', Sunny uprooted the hand pump to fight the enemies. This scene became very famous. Pointing towards this, someone said in the answer hand pump. Well, taking the conversation forward, Kapil asked Karan the next question. He asked if Karan discusses his girlfriend with his father Sunny Deol? Karan shrugged and replied yes, to which Kapil asked whether he had told Sunny or was he caught? On this Sunny Deol said that I did not know that much, when I came to know, it is natural, it happens that in our age, I had done a lot while shying away.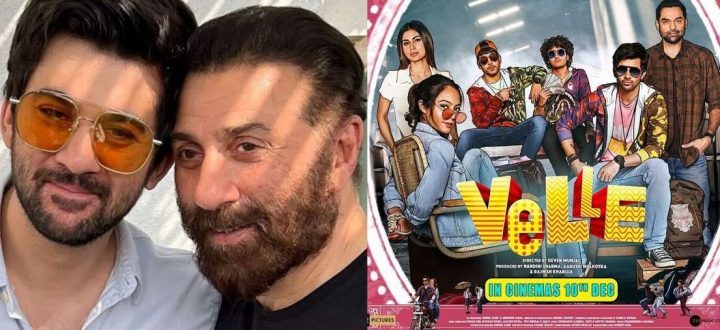 Karan Sharma covers his face after hearing such conversations between Kapil and his father. On the other hand, even Kapil could not stop laughing at Sunny Deol's reply. Let us tell you that Karan Deol will be seen promoting his new film 'Velle' in the show. He will also be accompanied by his co-star Sawant Singh Premi and Vishesh Tiwari. In the race of TRP, this show always remains in the top 10. John Abraham and Divya Khosla Kumar came on the show last week.