A few months ago, Swara Bhaskar made her pregnancy known on social media. The actor most recently shared photos from a sweet prenatal photo shoot with her husband, politician Fahad Ahmad. Swara has now offered a look into her surprise baby shower. Which included adorable balloons, a beautiful cake, and lots of selfies with friends and family.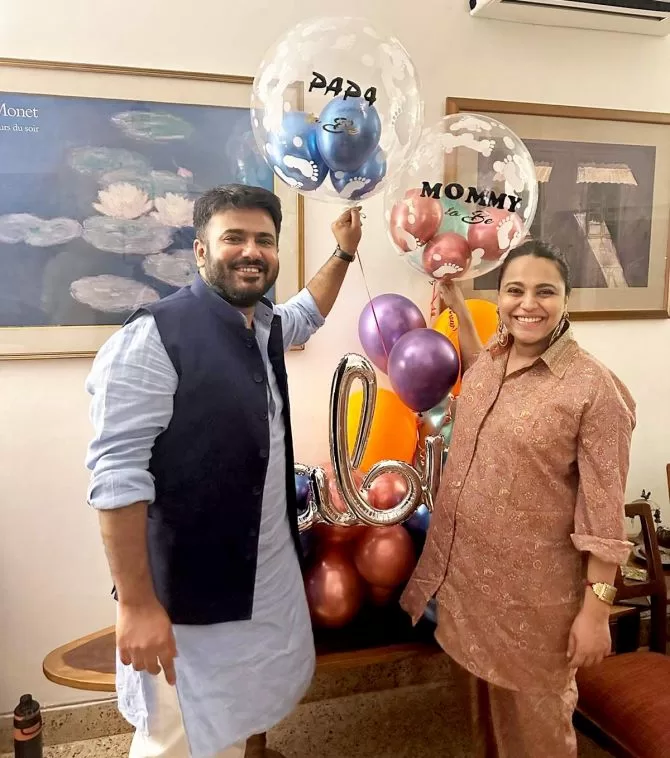 Baby shower surprise for Swara Bhaskar
On Monday, Swara shared a video on Instagram showing her surprise at finding all of her close friends and family in a room.  When she "arrived in pyjamas." She appeared to be virtually "clueless" and "confused." According to the actor who was holding Fahad's hand in the video. She also praised her husband for keeping it a secret and thanked her pals for "thoughtfully thinking of this sweet plan and executing it."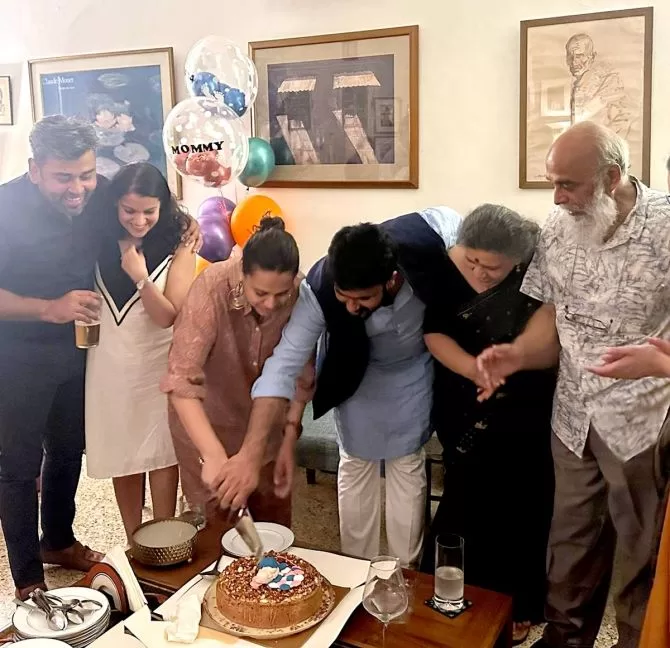 Swara Bhasker Thanks Husband Fahad and Friends
The actor captioned a photo on Instagram with,"I love surprises! Last week, one of my oldest friends @samar_narayen and the amazing @laks7 and Fahad gave me the sweetest surprise in the form a baby shower. They managed to plan and execute without me getting even a whiff of it!
Further she added, "I was sooooo clueless I arrived in pajamas! Ok not quite… but I didn't catch on till I caught @kaushikmoitra and @priyatnabasu arriving outside and then too I was merely confused! Thank you so much guys! Samar and Lakshita for so thoughtfully thinking of this sweet plan and executing it, @fahadzirarahmad for keeping the secret."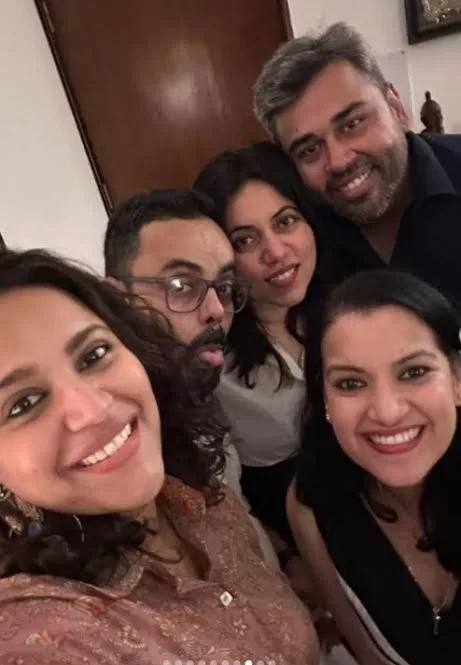 Images from Swara Bhasker's baby shower
Swara posted several images from the private party she had at her house.  Which also included her parents. There was a photo of Swara and Fahad holding balloons reading "papa and mommy-to-be."
A chocolate cake with pink and blue decorations was also sliced by the two. The actor also shared the images and videos on Instagram Stories.