Timeless Tops For Every Season!
Sustainability is the new frontier when it comes to fashion in 2021, and it's become one of the biggest trends! Not only is style becoming more sustainable, but it's also bringing back so many iconic trends from the 90s and 2000s. If you're looking for the cutest y2k look with a 2021 twist in the form of girls tops? Well, we've got some of the best ones listed here for you! A bonus, all the girls' tops that we have listed here can be bought in sets too, for your twins or your babies best friends. Just imagine the cute Instagram pictures you could click with these twinning outfits!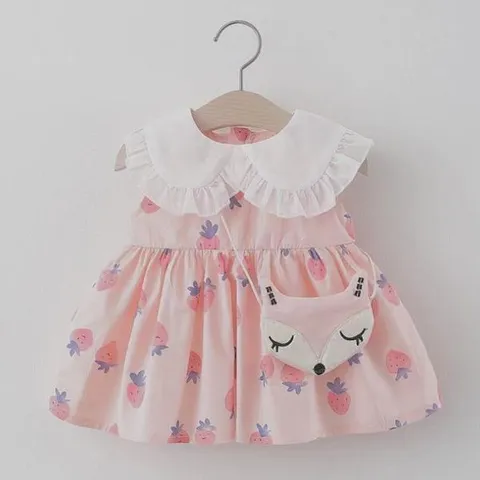 You can never go wrong with strawberries n peach!
This top is a nice blend of cottage core and fun fruit and animal designs. It's the perfect outfit for a playdate, and it looks great when paired with darker tights. If you want the complete strawberry shortcake to look, you can pair this peachy girl's top with pink tights or correspond with colours on the top itself. This 'fit would look great with black or white ballet shoes, and if you still want to go the extra mile, you can get a strawberry-shaped barrett as a cute accessory for your little girl. 
Strawberry Shortcake  Inspired lil princess!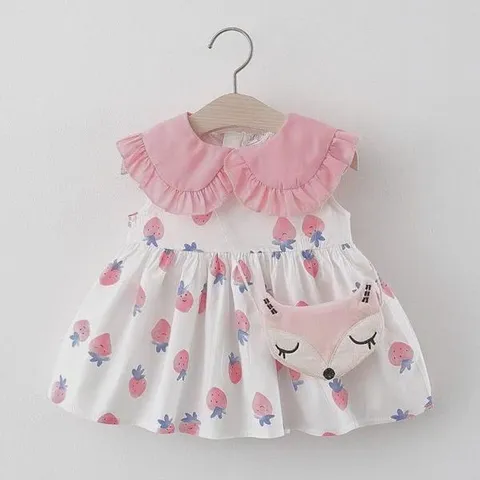 The cutest playdate outfit
Strawberry patterned tops are a huge seller for girls tops online, and they are one of the cutest designs for babies. They look great paired with darker contrasting coloured tights or shorts. The little fox on the side is a fun little play toy for your little girl, and you never have to worry about her losing it because it's attached to the top!
Getting this piece as a twinning moment is a great idea. It also works well for tops for twins or sisters or even best friends! You can wear these tops for a family photo shoot, a day at the beach, play at school. It's perfect for every occasion!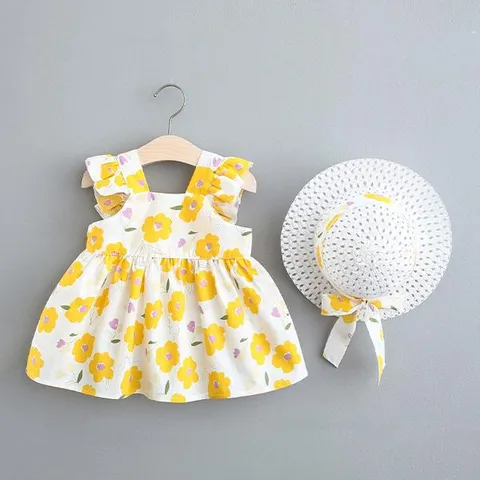 Florals for the win!
Florals are coming back with a storm! With cottage core being of the most prominent aesthetics in 2021, why not get your little girl to rock the trend too! This top is very breathable and can be styled and worn for casual and formal occasions. For a day at the park or a picnic in the warm sun, you can pair this top with black tights for a contrasting look, superior, or you can go for a more dual-toned look and pair it with white socks or shorts. If you want to break the scales of cuteness even more, you can pair this top with bumblebee hair bands or a white bonnet! 
Cottage core and Flower Power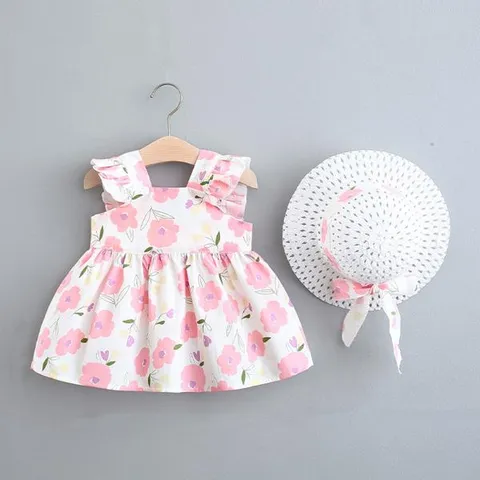 Blooming with flower power
You'd think florals would be perfect for just summer and spring, but they're great outfit choices throughout the year! Imagine your little girl in this pink floral top, and a little umbrella, the scales of cuteness cannot handle! Since the pink here is a pastel pink, you can pair this top with pastel pink shorts or knee-length tights for a playful matching combo, or you can pair it with navy blue shorts for a contrasting combination. If you'd like to go one step further, you can wear this top with olive or stem green tights with a floral headband for a full-on flower power look!
These outfits are great for your little ones and even better if you twin with another bit of baby! These girls tops online are great for baby photoshoots, combined birthday parties, playdates, anything you'd like!
You can't go wrong with these tops for little girls. They're peachy perfect, just like your little one.