Film producer and writer Twinkle Khanna recently got a chance to speak with Google CEO Sunder Pichai at an event. She was seen interviewing him. Twinkle shared several pictures with him on Instagram. She shared three things she learned from him. She spoke to Pichai about the benefits of growing up in India as well as how he manages to stay grounded.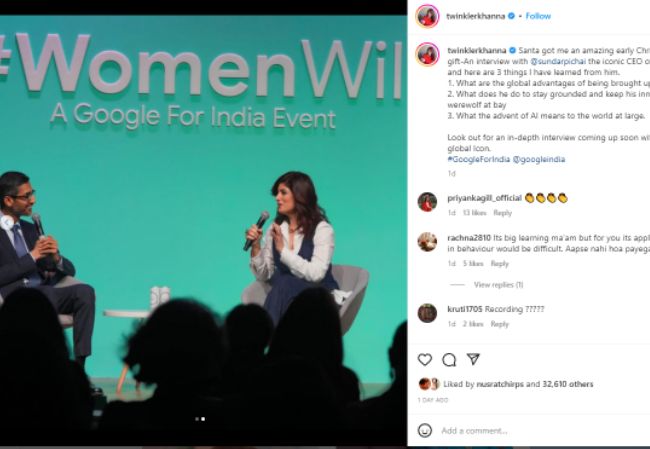 She said that she got an early Christmas gift as she got a chance to interview Sunder Pichai. She asked some important questions to him. She asked him how does he stay grounded too.
Twinkle Khanna wrote on her Instagram, "Santa got me an amazing early Christmas gift – an interview with @sundarpichai the iconic CEO of @google." She shared three things she has learned from him. She asked him what are the global advantages of being brought up in India. After that she asked what does he do to stay grounded as well as keep his inner werewolf at bay. The third question she asked him what the advent of AI means to the world at large. Twinkle added that the in-depth interview will be coming up soon. She added hashtags such as "#GoogleForIndia," and  "@googleindia."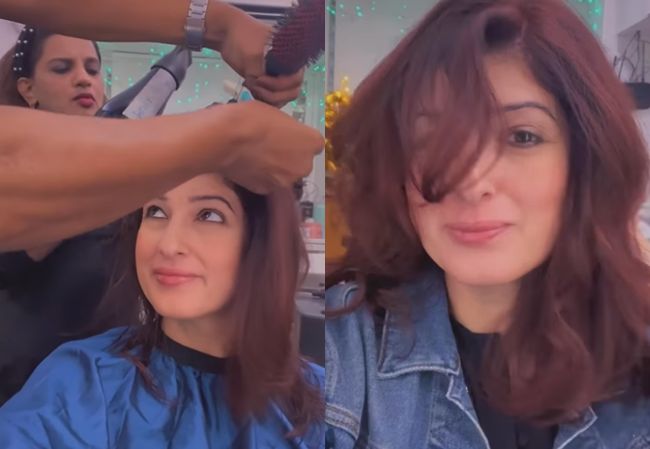 A day ago, Twinkle Khanna shared a video of her hair makeover ahead of the event. Fans have showered love. They commented, "That's really something amazing," "This is the reason I appreciate your intellect experience and experiment's go on girl," "I must say you have evolved…This is incredible…when can we see this interview," "Your attire looks like of Komal Sinha from Jab Pyar Kisise Hota Hai!" "Kuddos to Twinkle…rocking it!!" etc.