Violinist Karolina Gives New Look To The Most Lovable Song 'Raataan Lambiyan'!
Indian songs have the spark to melt the heart of anyone. Hindi songs is filled with a variety of music for every occasion. If you haven't words to describe your feeling then pick any song of your choice as well. Shershah's song 'Raataan Lambiyan' by Asees Kaur, Jubin Nautiyal and Tanishk Bagchi wins the heart of millions. Song Raataan Lambiyan got the honour when a Ukraine girl 'Karolina Protsenko' used this for her live performance.
Look at the viral video here!
View this post on Instagram
Karolina was born in Ukraine on 3 rd October 2008. Her parents Nikolay and Ella moved to the US in 2015 when Karolina was just 6 years old. Karolina had a music background as her parents were guitar artists. Karolina start her Violin practice in 2014. She enjoys her public performances and is often recorded by members of the public. Once people began uploading their videos of Karolina busking to YouTube and Facebook, her performances started to go viral!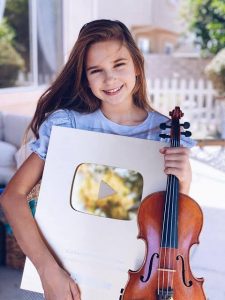 Karolina's favourite busking location in Santa Monica, 3rd Street Promenade, which she repeatedly returns to with her instrument to serenade the crowds. Karolina has also teamed up and created videos with another busking sensation called Daniele Vitale from Italy increasing her fan base across Europe.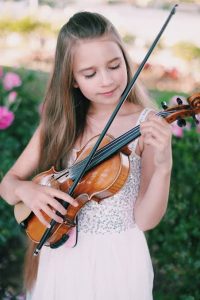 After her massive success following multiple viral busking videos, this teenager give preference to Indian songs ' Raataan Lambiyan'. Her performance goes viral not only in the US but all over the world.