Yeh Rishta Kya Kehlata Hai: Abhira's Marriage Is More Luxurious Than Priyanka Chopra's, Deets Inside!!
Often marriages in the luxurious style of Bollywood stars are in the discussion. Money is shed like water on every small thing like location, venue, bride dress, jewelery, designer, menu, list of guests. In this connection, nowadays the wedding of a popular couple of the TV show 'Yeh Rishta Kya Kehlata Hai' is in the headlines. Although their wedding is part of the story of the show, but after listening to the expenses of wedding, you will also press the finger under the teeth. The makers have spent a lot of money on their marriage. Let me tell you that Abhimanyu Birla (Harshad Chopra) and Akshara Goenka (Santra Singh Rathore) i.e. 'Abhira' is married in 'Yeh Rishta Kya Kehlata Hai'. There is a lot of discussion about the money spent in their marriage. Let's know what things were special in the wedding of these two.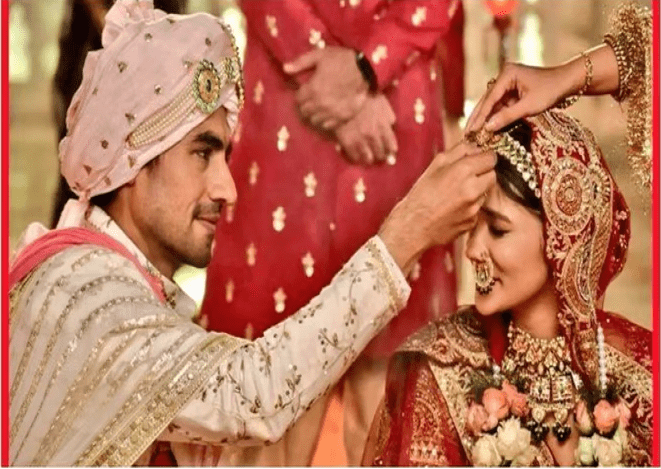 Abhira's Wedding
In this grand wedding, the groom Abhimanyu and the bride Akshara looked exactly like the king and queen. Photos of the couple are becoming increasingly viral on the Internet. Discussion of their marriage is going on in every household.
Akshara was seen as a bride. From head to toe, she wore a very heavy jewelry. Alot of money was also spent on her makeup. Like every bride, special attention was paid to Akshara's wedding outfit. The special thing is that Akshara wore a diamond lehenga in her wedding, which is said to be 2 lakh 35 thousand.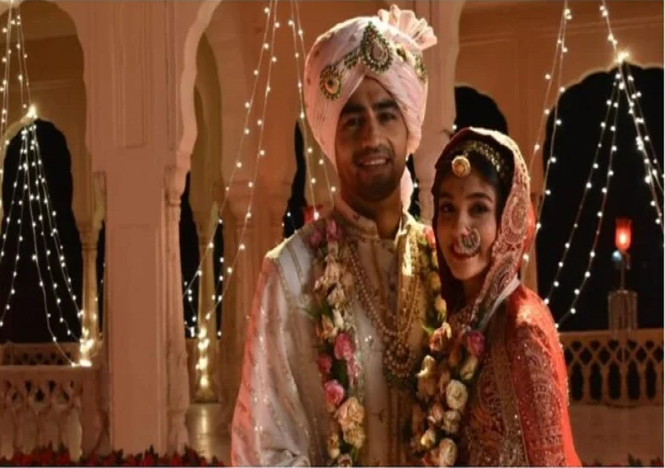 Abhira's Wedding
This luxurious wedding of the TV show is shown at Samodod Palace. Abhimanyu and Akshara married according to Rajasthani customs. This palace is included in the famous wedding destination of Rajasthan. According to reports, Abhira's wedding was inspired by Bollywood actress Priyanka Chopra's wedding. Let us tell you that Nick and Priyanka married at Umaid Bhawan Palace in Jodhpur.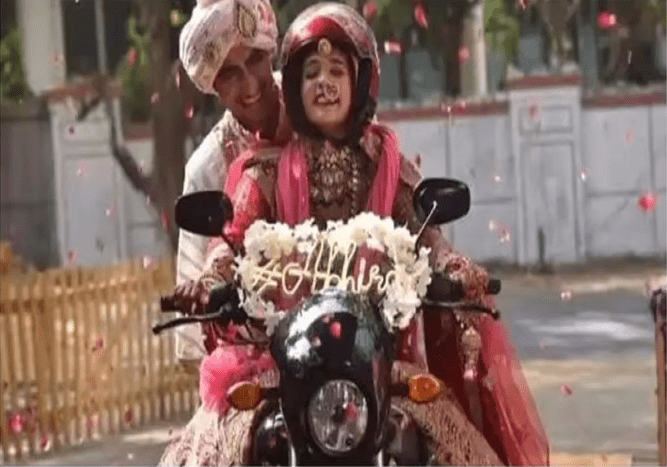 Abhira's Wedding
It has been heard that the cost of this marriage has come up to about two crore rupees. However, the average cost of two to three days destination wedding in Samodod Palace costs 30 to 50 lakhs. The entire cast of the show stayed at the resort for ten days. They were given the best suite, which cost one night 10 to 16 thousand. Rajasthani dress was made for the entire team of the show.