"Abhishek Malhan, in his latest youtube video, has expressed his disappointment over Anurag Dobhal's performance inside the Bigg Boss 17 house. He advised Dobhal not to lower the high standard of youtubers in Bigg Boss which was set by previous contestants.
Abhishek Malhan Requests Anurag Dobhal To Perform Good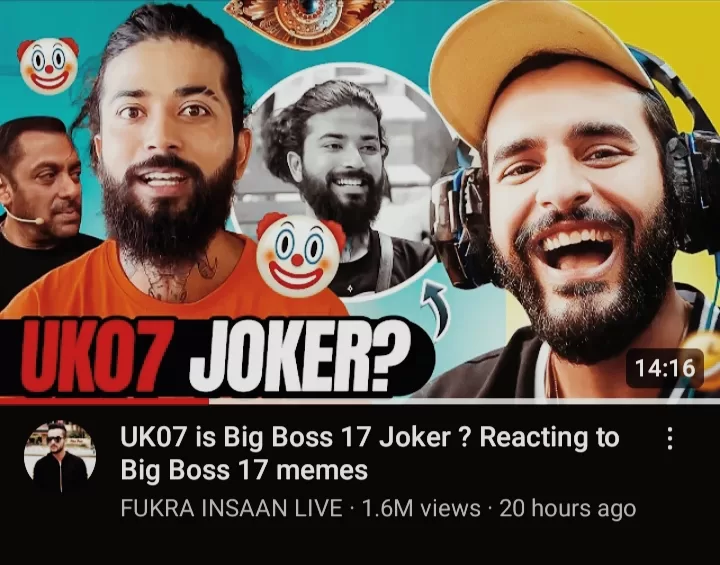 On Friday, Abhishek Malhan shared a video on Fukra Insaan live channel in which he reacted to the memes related to Bigg Boss 17. He also mentioned how he wants Youtuber and Bigg Boss 17 contestant Anurag Dobhal aka UK07 rider to do good in the show. Fukra Insaan shared  he doesn't want the YouTube community to be insulted on the show. In his words: 
"Main to kehta hoon Anurag Bhai bhi acha karein, apni community se gay hain bhai, kuch toh acha karein, beizzati na karaye yaar" 
Best Performer Should Win- Abhishek Malhan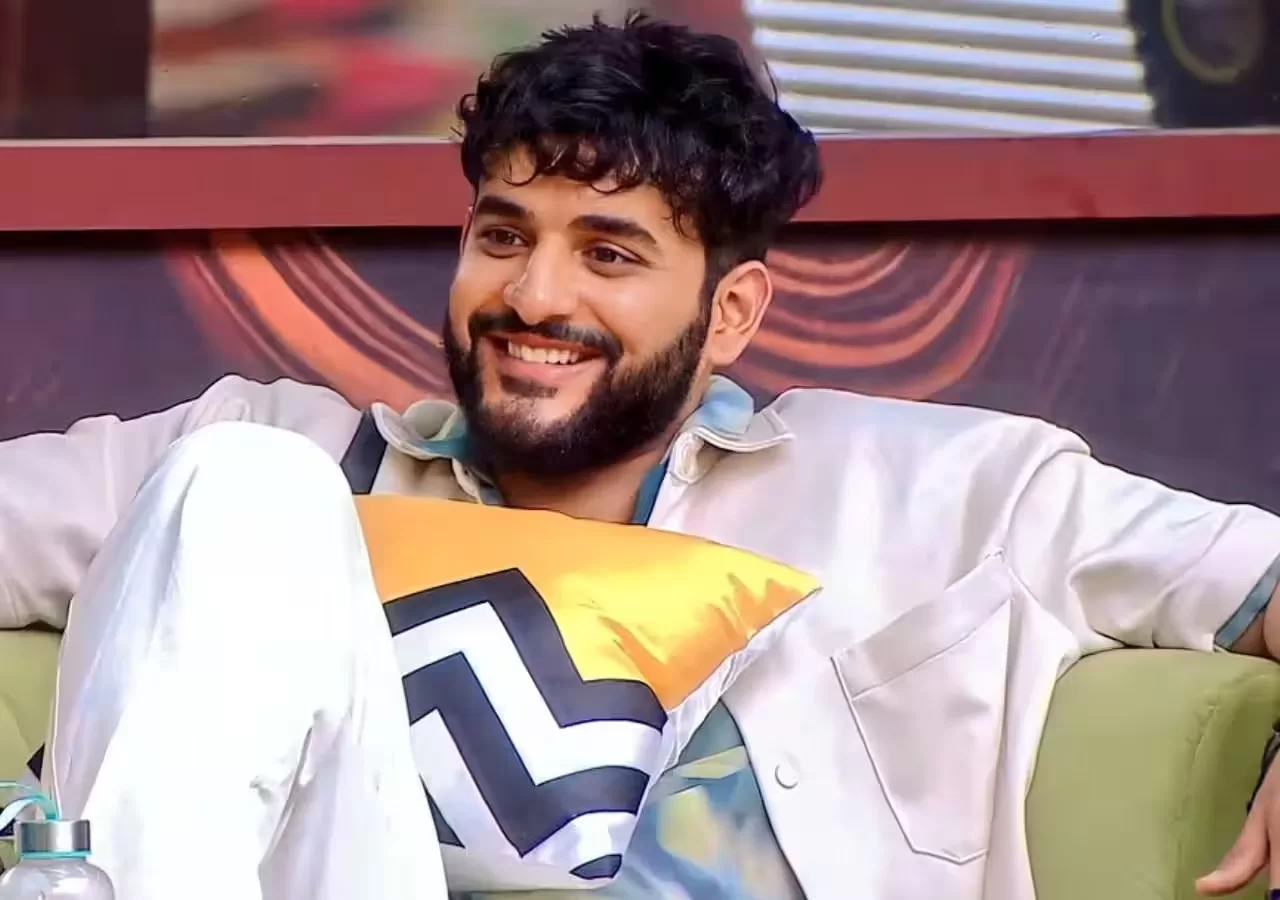 Talking about the deserving winner, Malhan said that he wants the best person to win Bigg Boss 17. According to him, there should not be pre-judgement about the winner but who performs the best should be the winner. Abhishek Malhan also mentioned about his effort to take the YouTube community to another level in Bigg Boss. 
"Bahut mehnat Kari hai yaar Youtubers ko wahan le jane mein, yeh log(Anurag Dobhal) fir aise karenge toh fir?", Malhan shared his concern.
No Youtuber Will Think To Go To Bigg Boss Now- Abhishek Malhan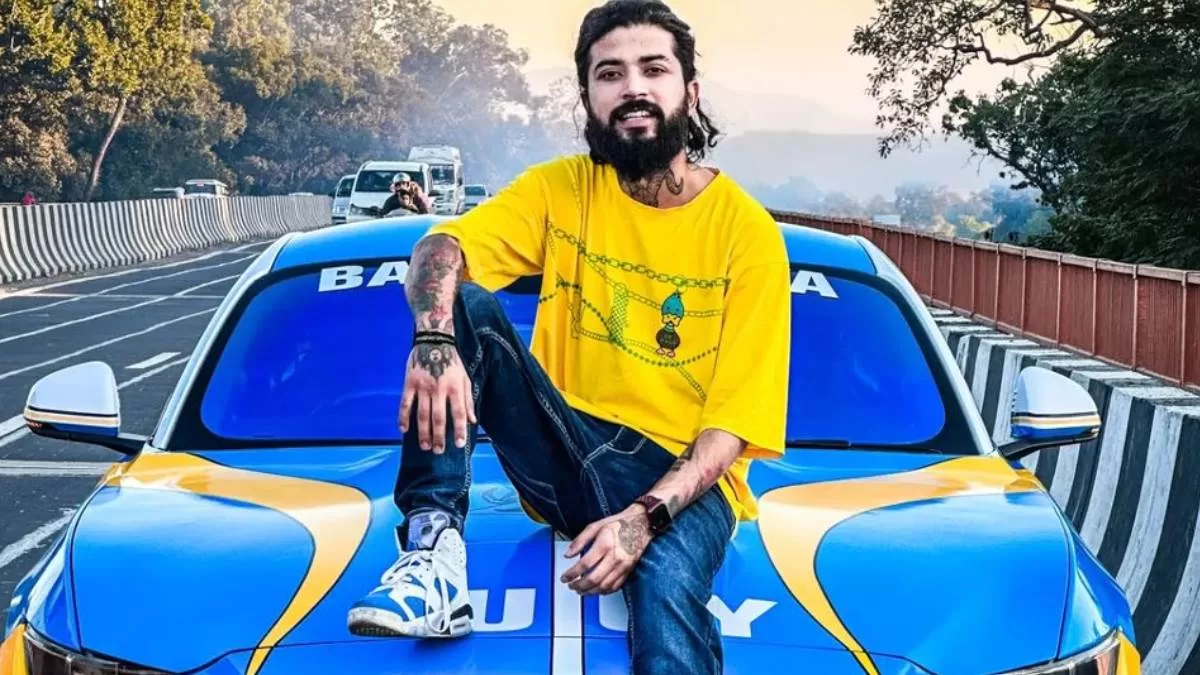 The Bigg Boss OTT runner-up thinks that no Youtuber will think of going inside BB house after seeing Anurag's performance in the show. He said: 
"After OTT, every YouTuber wanted to be inside the house, Bigg Boss jayenge Bigg Boss jayenge but jaisa Anurag Bhai kar rahe hain mujhe nhi lagta ki koi bhi youtuber kahega Bigg Boss mein jana hai, kahega Aisa haal ho gaya toh Bhai?"
Fans React To Abhishek Malhan's Statement 
Fans have reacted differently to Fukra Insaan's comment on Anurag Dobhal. While some are calling him jealous and insecure of Dobhal, others are appreciating him for speaking the truth.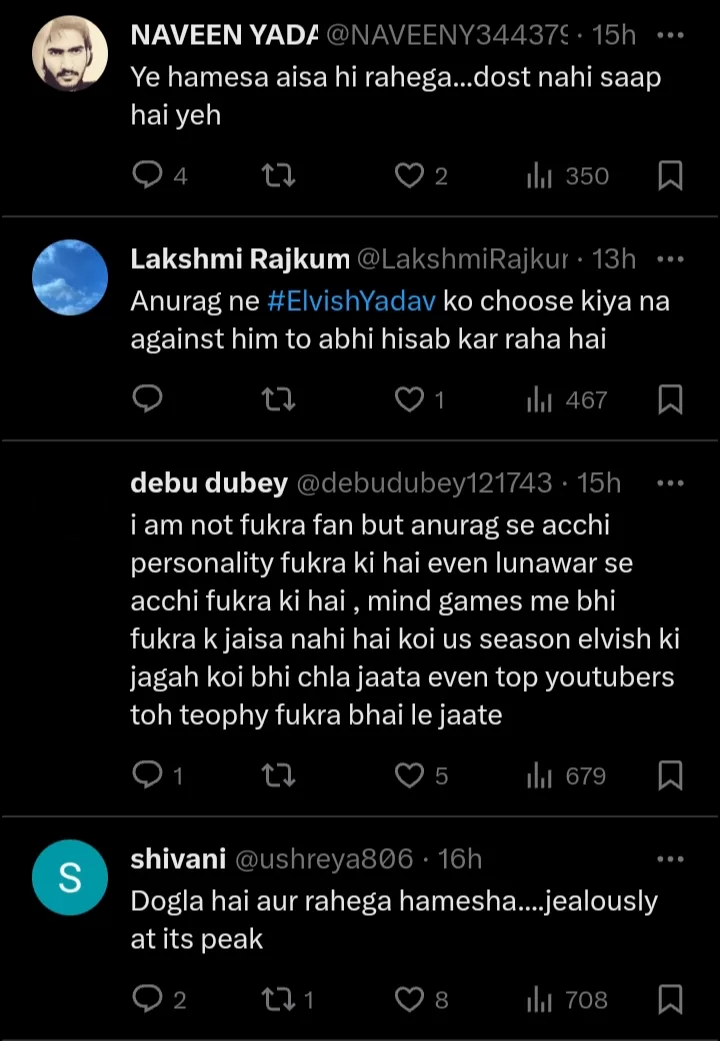 A twitter handle supported Fukra Insaan and wrote: 
"Vo bilkul sahi keh raha hai…Fukra or Elvish ne level UP kar diya tha….. jis tarah ye khel rha h satyanash kar diya…100% ye show personality ka h".
Another Twitter user defended Anurag Dobhal and appreciated his hard work: 
"UK bhi apni mehnat ki wajah se giya h naki fukra k wajah se.. he thinks everything revolves around him only… Fukra still thinks big boss is about game tasks.. it's a reality show as Elvish bhai said.. UK07 is being real there.."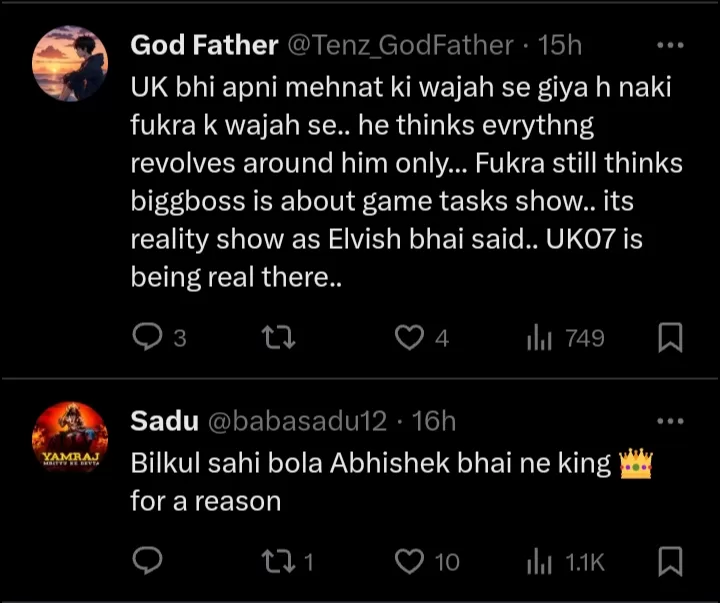 A twitter handle named Lakshmi Rajkumari feels Anurag Dobhal had supported Elvish Yadav during BB OTT, that's why Abhishek Malhan is against him. She wrote: 
"Anurag ne #ElvishYadav ko choose Kiya na against him to abhi hisab kar raha hai"
The latest video of Fukra Insaan has gathered more than 1.5 million views on YouTube in just 19 hours. It is currently trending 34 on YouTube in India. What's your views on Abhishek Malhan's latest video and his comment on Anurag Dobhal?