Kangana Ranaut has added another feather to her cap. She celebrated Dussehra at Ramleela by setting fire to Ravan's effigy. Her attire for the occasion, though, was equally stunning.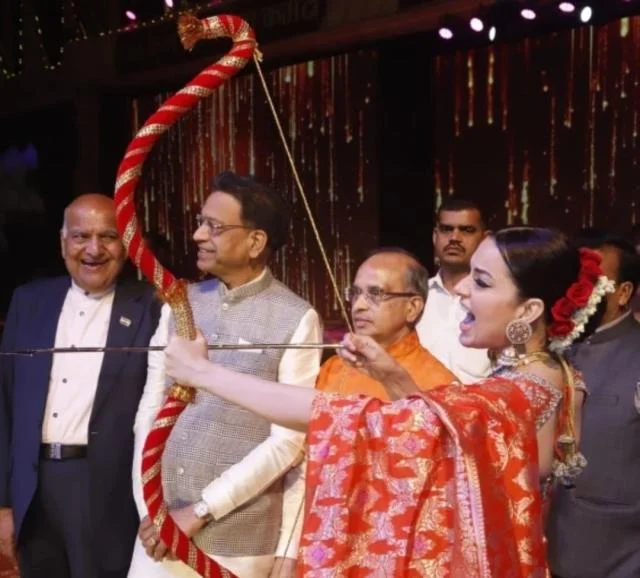 Kangana Ranaut is a stunning Bollywood actress. Not only is she talented as an actor, but her sense of style is also highly admired. Kangana, on the other hand, is well known for outing numerous industry secrets and criticising Bollywood celebrities, which frequently gets her into unexpected situations. Kangana continues adding trophies to her collection of accomplishments, disregarding them. She performed Ravan Dahan at Ramleela recently, just as the entire country celebrated Dussehra, making history as the first female performer.
Kangana Ranaut becomes the first woman to perform Ravan Dahan at Ramleela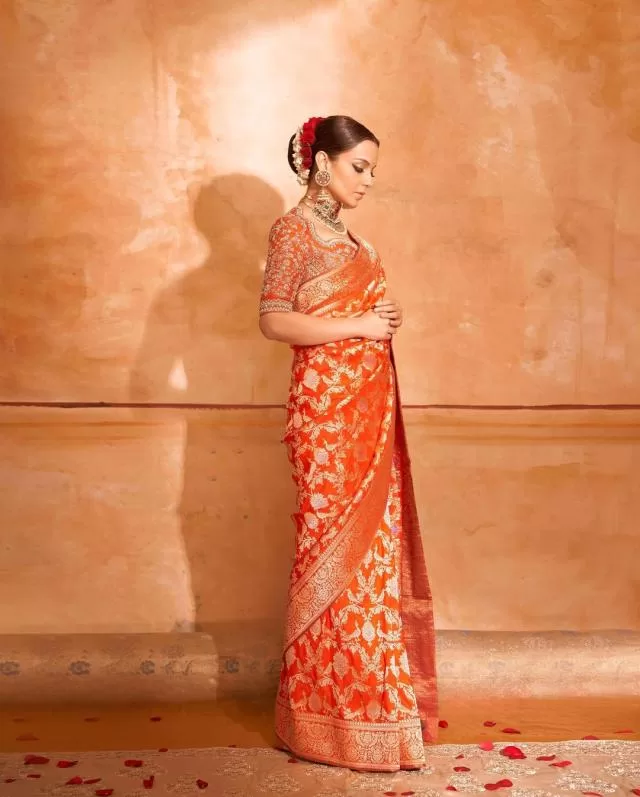 On October 24, 2023, on the occasion of Dussehra, Kangana Ranaut graced the elegant event held at Delhi's Ramleela, located at Red Fort. Among others, Lieutenant Governor VK Saxena and Chief Minister Arvind Kejriwal were present at the function. Kangana completed the Ravan Dahan, becoming the first woman to do so in the event's 50-year history. Kangana was seen shooting an arrow and blazing the Ravan effigy in a few of the videos and photos that emerged from the incident. Several reports state that during the event, Kangana also chanted "Jai Shree Ram." Click here to watch.
Kangana looked adorable in a Banarasi saree at the event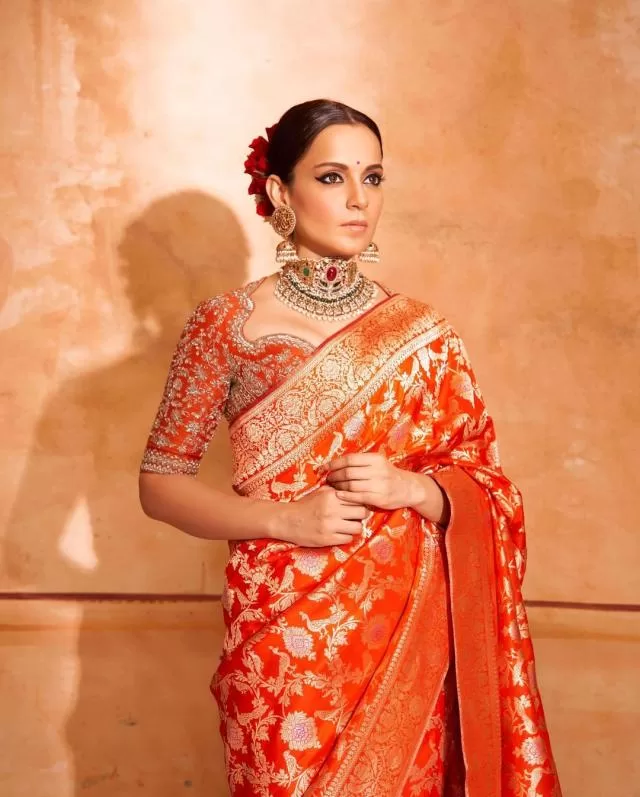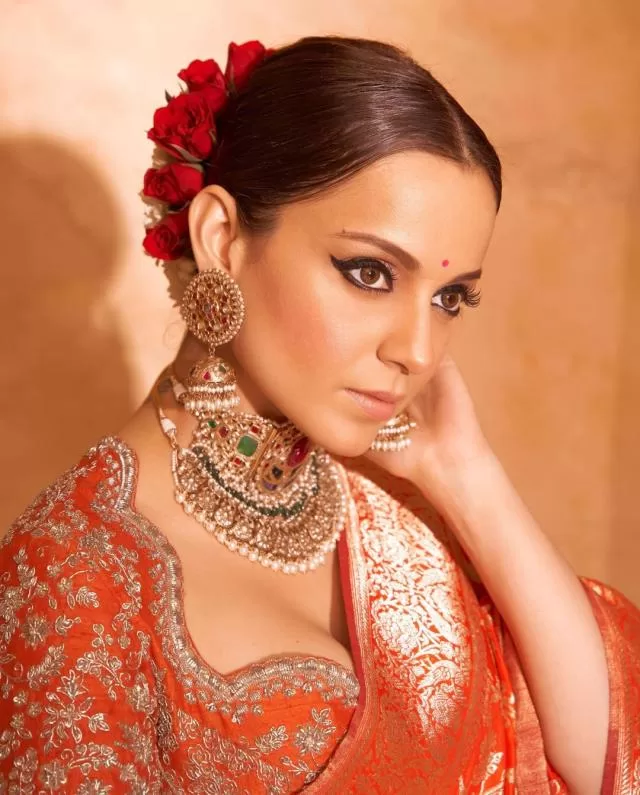 Kangana wore a stunning Banarasi saree for the Dussehra celebration, paired with an embellished blouse that had a distinctive cut close to the neckline. She added layered necklaces and jhumkas to complete her ensemble. Her appearance was enhanced by glam cosmetics such as a bindi, glittery eyeshadow, winged eyeliner, blushed and highlighted cheeks, and sheer lipstick. To finish off her appearance, she chose a middle-parted bun hairstyle embellished with gajras and red roses.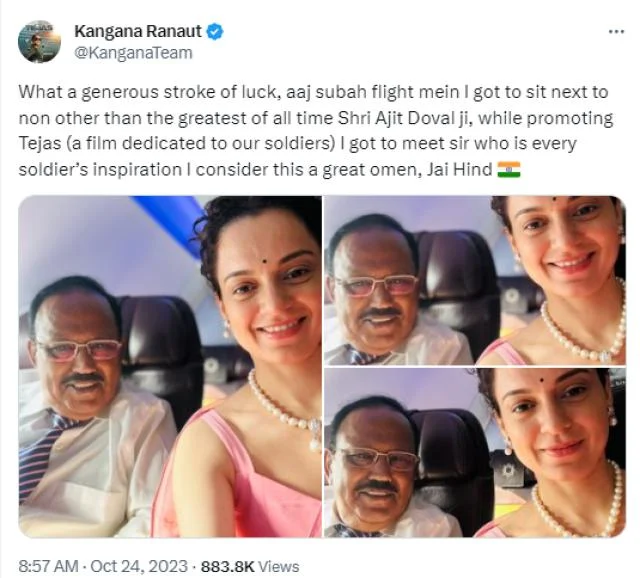 On the professional front, Kangana is currently promoting her upcoming film, Tejas, which is rumoured to be Bollywood's first aerial action film. She will play an Air Force pilot in the movie, which opens in theaters on October 27, 2023. Kangana met Ajit Doval, India's National Security Advisor, on her way to Delhi, prior to attending the Ravan Dahan event at Ramleela. While promoting her movie Tejas, Kangana posted some photos of herself with Ajit on her X handle on October 24, 2023. She described it as a "generous stroke of luck."