Kareena Kapoor's Unseen Picture From Laal Singh Chaddha's Set When She Was Pregnant With Jeh: See Here!!!
Bollywood actress Kareena Kapoor shared a precious memory along with an unreleased photo from the "Laal Singh Chaddha" film shoot. Kareena Kapoor Khan is really happy that the public is praising her eagerly anticipated movie, Laal Singh Chaddha. One of Bollywood's most marketable actresses, Kareena balances her motherhood with her two young children, Taimur and Jehangir, in addition to her professional obligations.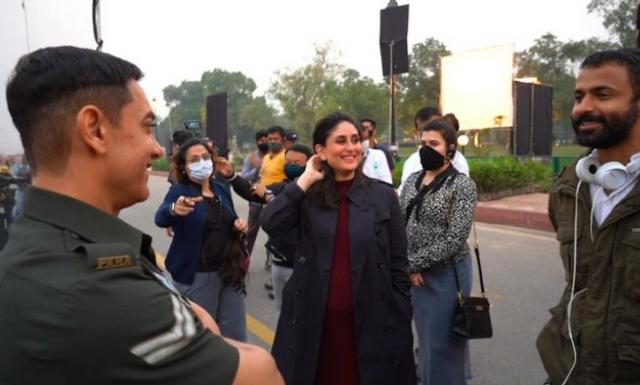 On May 14, 2022, Kareena Kapoor Khan posted a picture worth a million dollars from the set of her movie, The Devotion of Suspect X, on her Instagram account. The image showed Kareena seated in a chair having her hair done while her adoring son Jehangir sat across from her. The gorgeous actress was also spotted making silly faces at her Jeh baba. She titled the picture: "Double whammy!! Getting ready with the best man for company…DAY-4-Kalimpong #Devotionofsuspectx."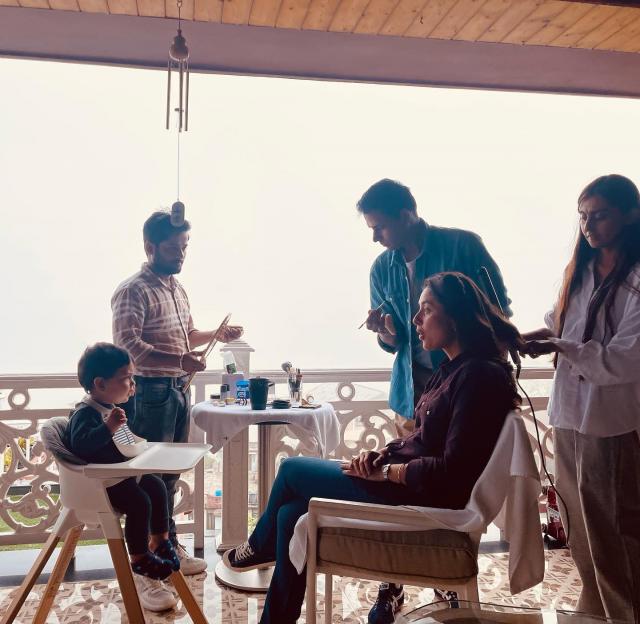 Kareena will always hold Laal Singh Chaddha dear to her heart because she watched it while expecting her son Jehangir. Kareena posted an unreleased image from the Laal Singh Chaddha set on her Instagram account on August 11, 2022. In the photograph, a pregnant Kareena could be seen having an unguarded discussion with Aamir and the film's director, Advait Chandan. She titled the picture: "Aamir, Advait, Me and Jeh Baba… Thank you for the memories… Rupa and Lal Forever. Laal Singh Chaddha today… @aamirkhanproductions @advaitchandan."
View this post on Instagram
On May 30, 2022, Kareena posted the eagerly anticipated Laal Singh Chaddha trailer to her Instagram account. Aamir and Kareena's chemistry in the movie's teaser drew everyone's attention, but the latter also revealed that her son Jeh is also in the movie. She might have written:
"A pandemic, two lockdowns, and a baby later… one of my most special films… also because my Jeh baba is very much a part of it (in my tummy). Thank you Advait and Aamir for having not just me but both of us in it… it's something I will cherish forever. Over to you guys, finally… #LaalSinghChaddha."
Kareena Kapoor brought Jeh to the filming locations of one of her forthcoming movies a few months ago. The movie's director, Sujoy Ghosh, shared a sweet image of the mother-son team heading outside in style on Twitter. Kareena could be seen tenderly clutching Jeh's hand as he made an effort to walk in the picture. Sujoy had written in the image's caption: "Superstar on the set. Along with his mother."
Aamir Khan, Kareena Kapoor Khan, Mona Singh, and Naga Chaitanya play crucial roles in the movie Laal Singh Chaddha.