Krishna Shroff Might Just Do A Movie, But Only On One Condition- Check Out!
Tiger Shroff's sister and daughter of the legendary actor, Jackie Shroff, Krishna Shroff is one hell of an internet sensation. Krishna often posts sizzling and jaw-dropping photos of herself on her Instagram handle. Fans often wonder why she, with such a huge fan following, doesn't join Bollywood, as her fans would love to see her acting in films. Though Krishna has made it very clear that she doesn't want to act in the films, her decision doesn't stop the film industry from offering projects to her. When quipped about the same, Krishna said that she has no plans to star in a movie but she would definitely do a film but only on one condition.
Krishna was then asked if she would consider doing a film with her brother, actor Tiger Shroff. "That's probably the only time you would see me onscreen. I think, we'd be great together and do an action that people haven't seen before in our country," she told in an interview with BollywoodLife. Tiger and Krishna both are MMA fighters and fitness freaks as well so it would be quite interesting to watch them together in a film doing action scenes.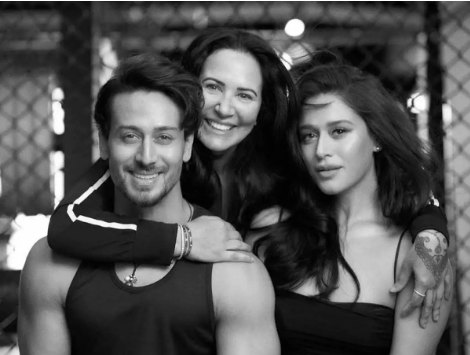 Krishna was asked that if she has received any film offerings in the past, to this, she replied, 'A lot. Elaborating further, she said, "I've of course said, 'No,' to every one of them because I've been pretty solid and clear in my head from the beginning – it's not something that I wanted to delve into, it's just doesn't ignite that spark within me like, you know, fitness for example, like this, does (gesturing to her MMA and bodybuilding gym where we were seated for the interview). This gives me that adrenaline rush that I want and craves for and that (movies) just has never really been something that I felt like I wanted to do."
Tiger's sister, Krishna Shroff is known by the netizens for her sarcastic videos and her fitness-related content which she often shares on social media. Her workout buddies Tiger Shroff and Disha Patani are also fitness enthusiasts. Tiger's rumored girlfriend Disha is Krishna's BFF and the two often catch up on Sunday to have a cheat meal. They also make some fun videos together.