Famous Producer Sandiip Sikcand has slammed Ankita Lokhande for suddenly expressing love for TV actors in Bigg Boss 17.  The 'Pavitra Rishta' actress had indulged in a fight with Khanzaadi and Anurag Dhobal on 'TV actors vs Youtubers, Content Creators' discussion. In the argument, she had said, "Tum saale roz hamare wajah se dikh rahe ho, Television hamara hai aur Bigg Boss TV par hi aata hai".
Sandiip Sikcand Exposed Double Standards Of TV Actors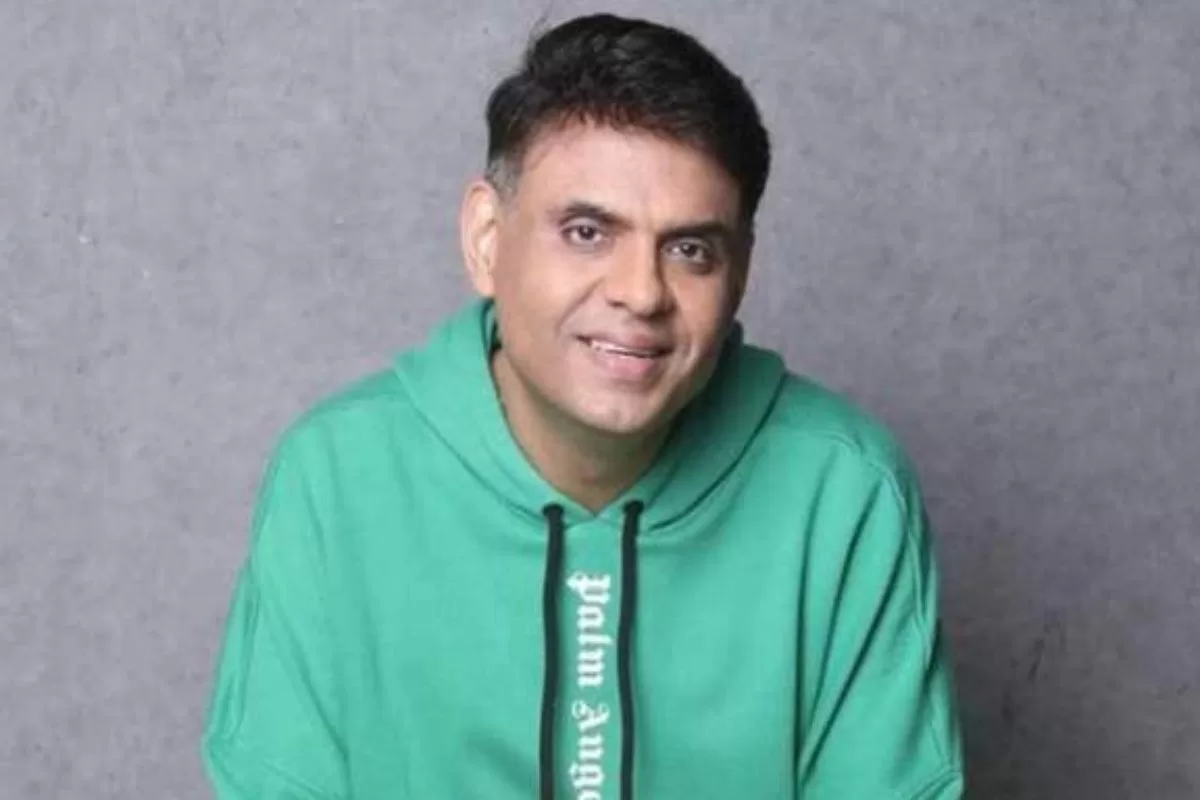 On Monday, Sandiip Sikcand posted an instagram story and called out actors for not dedicatedly working on TV but showing a stand for TV actors. "Where does that love & professionalism go when they dole out 3 & 4 hours (of the agreed 12 hours) for a shoot,," wrote Sandiip Sikcand.
He further exposed the habits of TV actors of demanding changes in the scripts and the dialogues at the end moment. The Creative Director and Writer also mentioned how some of the TV actors leave TV for web series and Bollywood. In his words: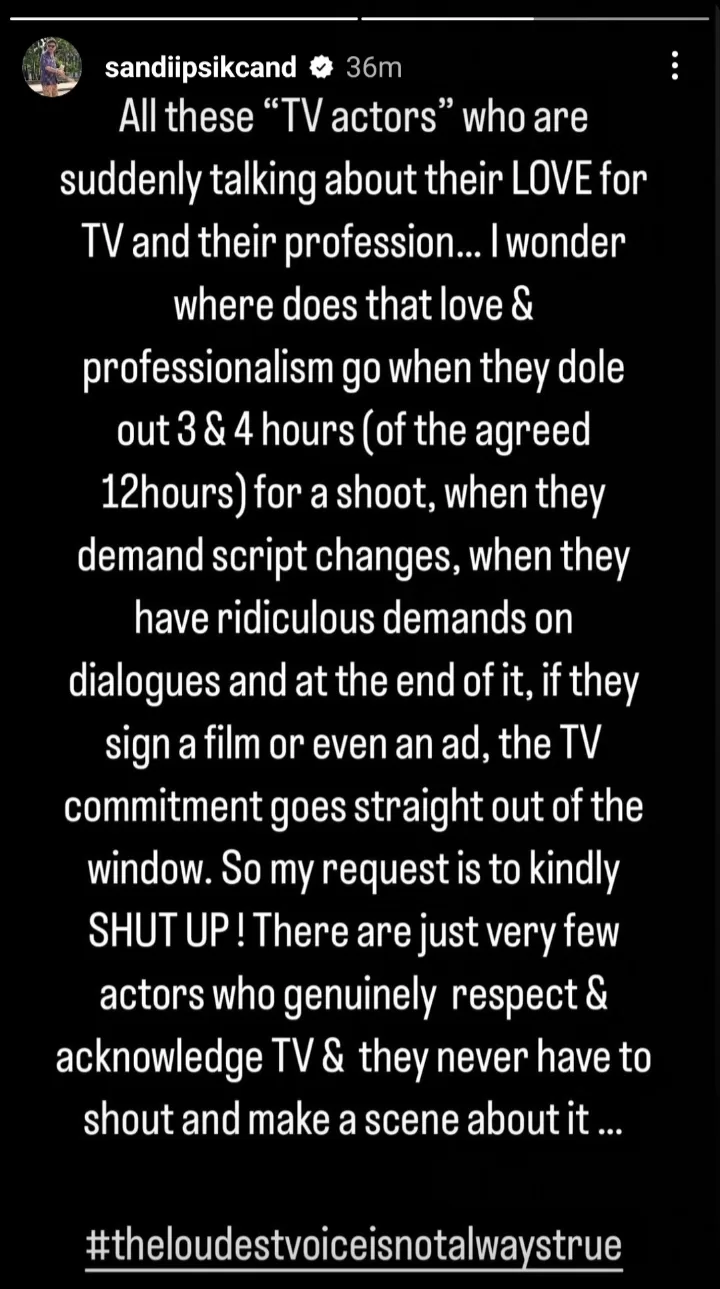 "If they sign a film or even an ad, the TV commitment goes straight out of the window. So my request is to kindly SHUT UP!"
Though Sikcand didn't mention the name of Ankita Lokhande, all signs are hinting towards her. The 52-year-old Producer however also praised some of the actors who genuinely love and respect TV but never shout about it.
Sandeep Sikcand Supports Vicky Jain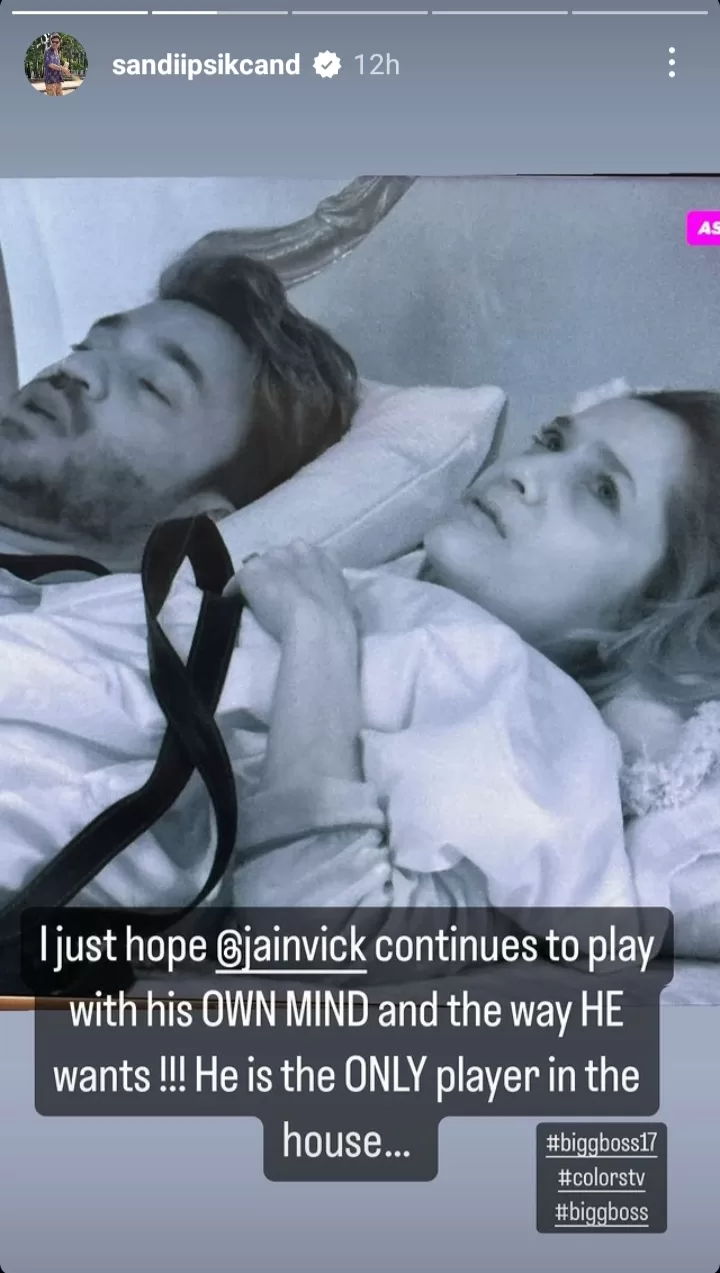 Inside the Bigg Boss house, tensions can be seen arising between Ankita Lokhande and Vicky Jain. The 'Pavitra Rishta' actress is often seen complaining to Jain that he doesn't give her time and is busy with other contestants. On the other hand, Vicky Jain has cleared that he wants to play his game and not just live under Ankita's shadow.
Sandeep Sikcand posted a story supporting Vicky Jain. He expressed that he wants to see Vicky use his own mind in the game. Sikcand further called Vicky the 'only player'.
Worst Dialogue Award Goes To Ankita- Sikcand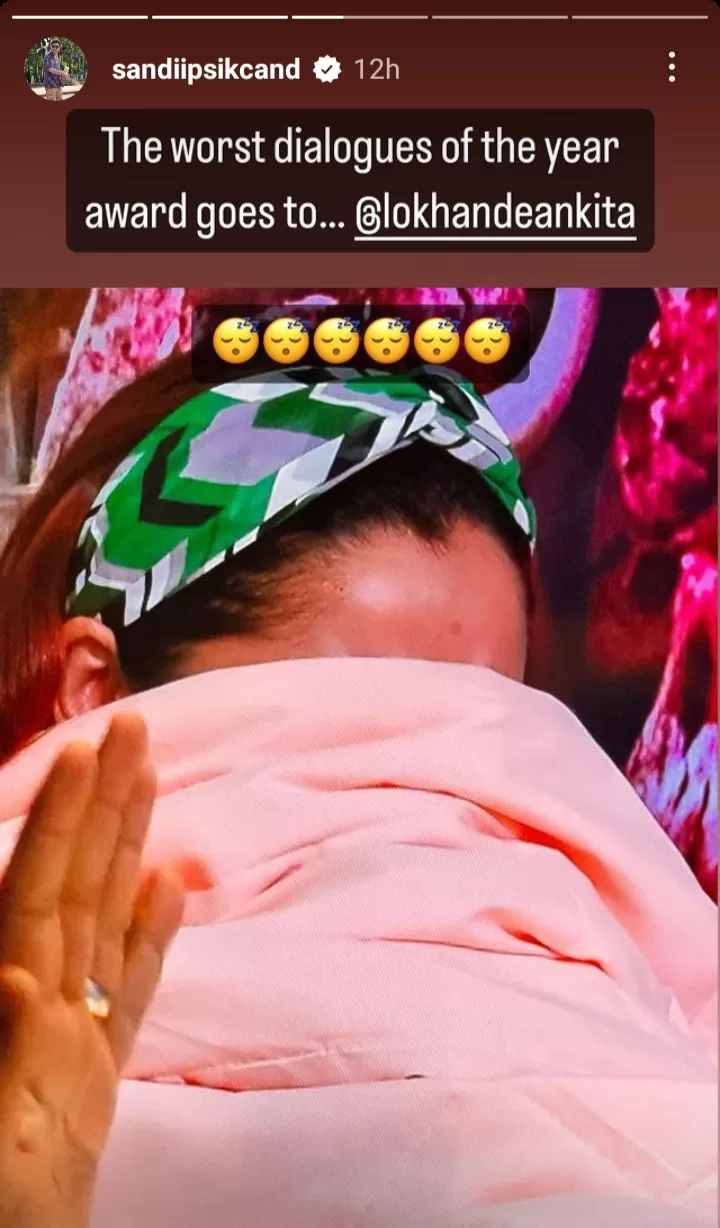 The 'Kahan Hum Kahan Tum' Producer posted another story criticizing Lokhande for 'worst dialogue'. Sharing a photo of Ankita, he wrote,"The worst dialogues of the year goes to… @lokhandeankita". 
Who Is Sandiip Sikcand?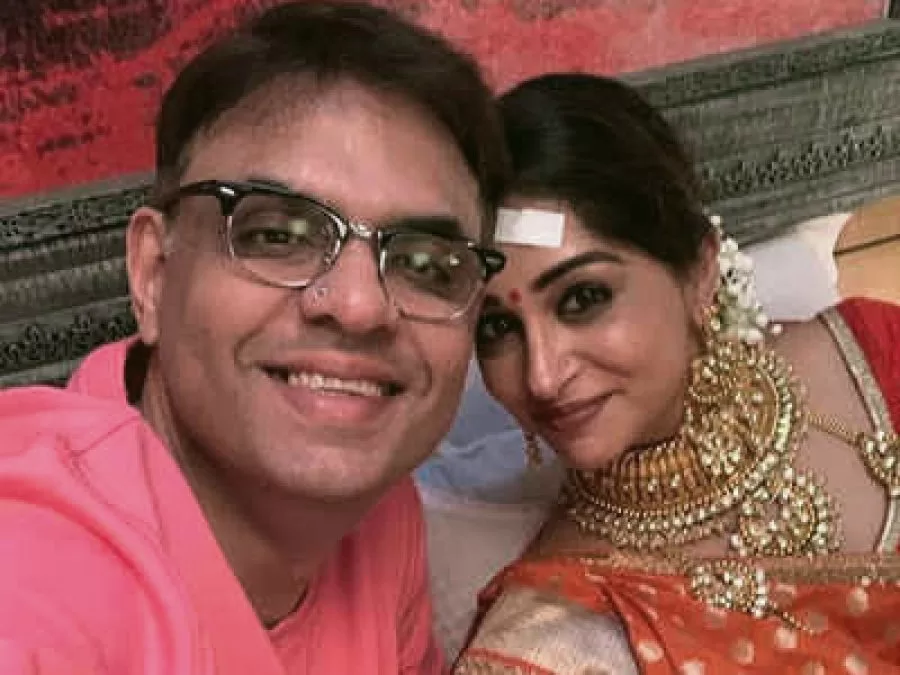 Sandiip Sikcand has produced many hit TV shows including Kahaan Hum Kahaan Tum, Bohot Pyar Karte Hai, Mehendi Hai Rachne Wali etc. He has also worked as a Creative Head with Balaji Telefilms. Sikcand was also the Programming Head of Sony TV when the first season of Bigg Boss premiered. What's your views on Sandiip Sikcand's claim on Ankita Lokhande?