Talk With Kapil Sharma: Fans Can Interact During Mega Virtual Event; Find Out When!
Popular comedian Kapil Sharma is the favourite of his fans and for this reason, he also does not leave a single opportunity to make them happy. His chat show 'The Kapil Sharma Show' remains a shadow among the fans. Not only this, wherever Kapil is, he works to make his fans laugh there.
But Kapil Sharma is going to do something new. He is all set to come up with a show called 'Kapil Sharma: I'm Not Done Yet' on Netflix, which everyone is eagerly waiting for. At the same time, he has given another gift to his fans. They are being given a chance to interact with the comedian.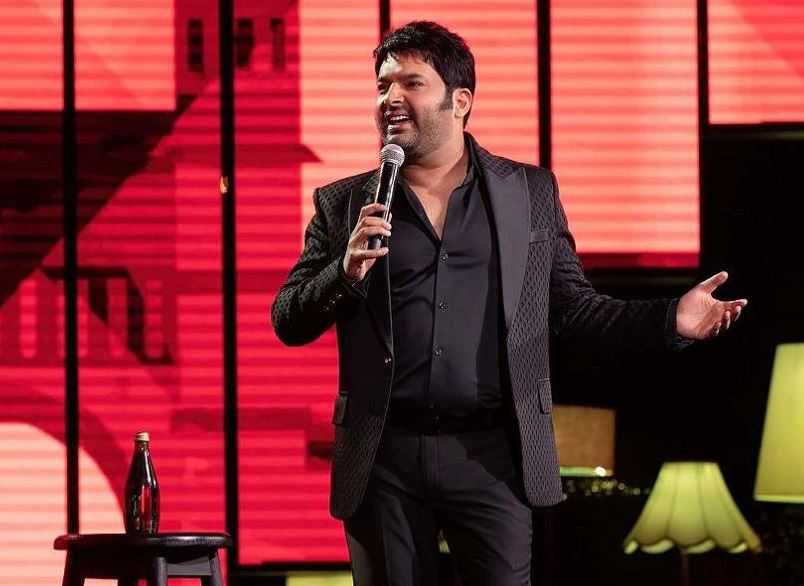 Actually, Netflix is ​​giving Kapil Sharma's fans a chance to interact with him. For this, a mega virtual event will be organized on January 29 at 5 pm, in which fans can easily participate. During this, fans can interact with the comedian. On this special occasion, fans can express their love for Kapil. Apart from this, they can also express their opinion on Kapil Sharma's special show.
Netflix has also released an email ID for fans, through which they can ask their questions to Kapil Sharma. Not only this but they can also send their short video message on this mail ID. This will be the first time when fans can talk to Kapil Sharma like this. Never before has the audience got an opportunity like this.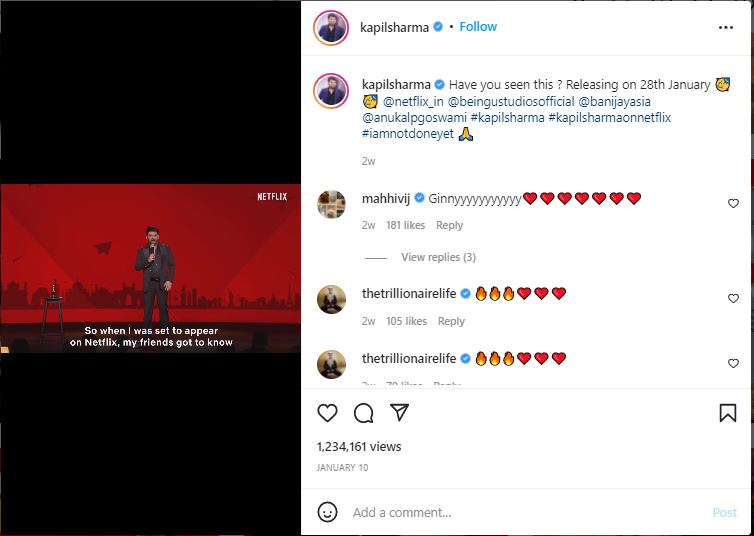 Some time ago, Netflix released the promo of Kapil Sharma's show on Instagram, in which the comedian revealed that he proposed Ginni in a state of intoxication. He was seen telling the audience, "One day when Ginni's call came, I had drunk Officers Choice. As soon as I picked up the phone I asked, do you love me? Hearing this, Ginni was shocked and said what! How did this man get the courage?" The comedian further said, "I am thankful that I did not drink Tadi that day otherwise my question would have been 'Ginni tere papa ko driver chahiye?'"