Choosing the best engagement ring can be overwhelming, with countless designs and styles available. Modern brides have embraced various ring styles that showcase their unique personalities and taste as traditions evolve.  
This article highlights the top 10 engagement ring styles for the modern bride, inspiring those seeking the perfect symbol of love and commitment.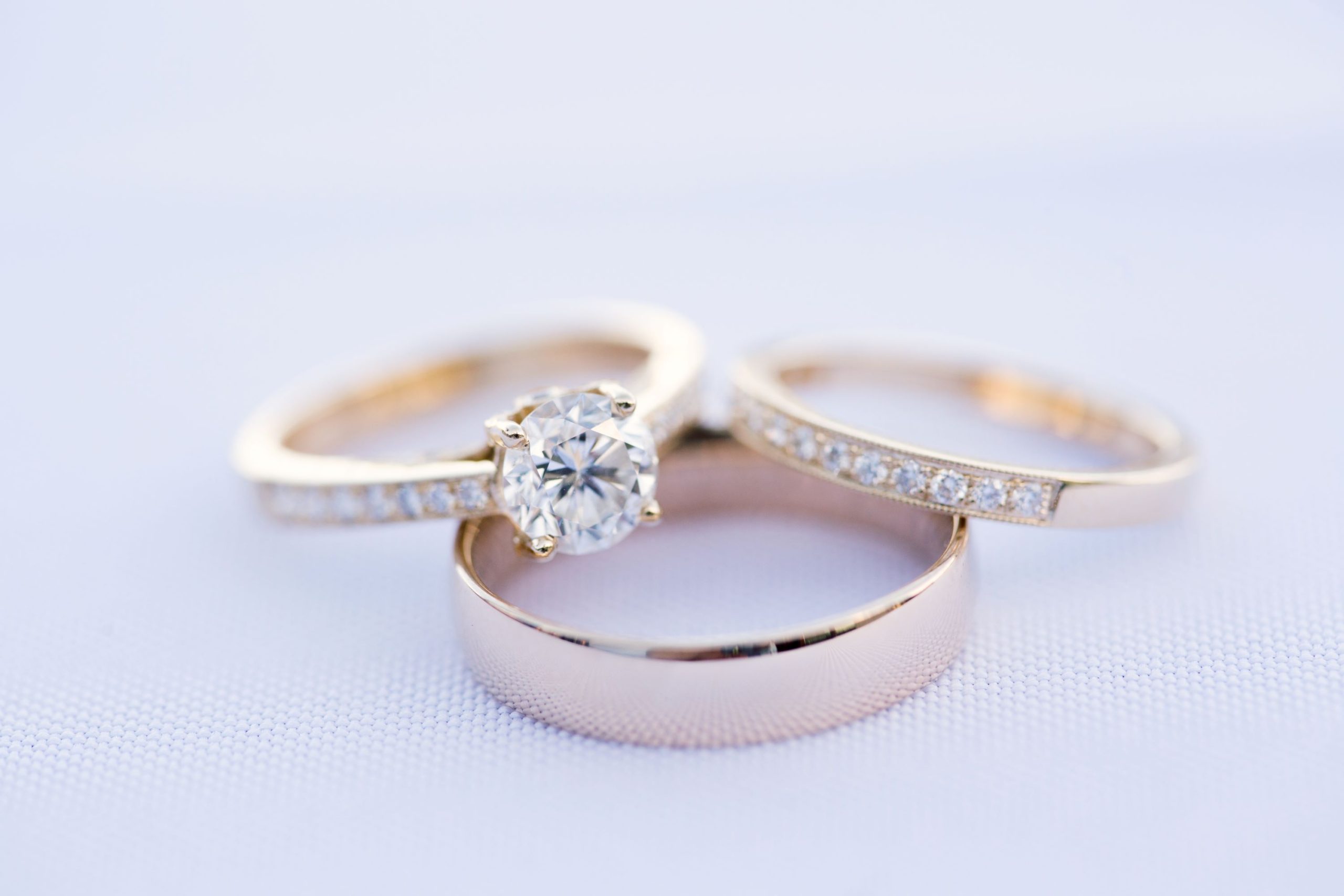 1. Contemporary Engagement Rings 
Contemporary engagement rings defy traditional expectations. These popular engagement rings found online with lab-grown diamonds often showcase avant-garde designs, unusual diamond shapes, or unexpected details. The possibilities for the modern bride seeking a distinctive ring are endless—from geometric shapes to tension settings and mixed metals.  
Some contemporary designs emphasize clean lines and simplicity, offering a minimalist aesthetic that appeals to brides who prefer understated elegance. These rings often feature sleek bands and streamlined settings that highlight the beauty of the stone without distraction. 
2. Halo Engagement Rings 
Halo engagement rings are known for their stunning sparkle, with a central stone encircled by smaller diamonds or gemstones. This design is easier to achieve due to a new way to buy diamonds. Modern brides who desire a touch of glamour will appreciate the added brilliance a halo ring offers. 
While the traditional halo design features a single row of smaller stones, contemporary iterations include double or even triple halos. Moreover, you can customize the halo's shape to match or contrast with the center stone, offering endless possibilities for a one-of-a-kind ring. 
3. Eternity Engagement Rings 
 Eternity engagement rings feature a continuous band of diamonds or gemstones, symbolizing infinite love and commitment. This style is popular for its romantic symbolism and eye-catching sparkle. 
Many modern brides appreciate the versatility of eternity engagement rings as they blend in with other bands to create a personalized look. It allows the bride to change or add to her ring stack over time, commemorating anniversaries, milestones, or special occasions.
4. Solitaire Engagement Rings 
The solitaire engagement ring is a classic choice that has stood the test of time. With a single diamond or gemstone at the center, this style allows the stone to take center stage. The simplicity of the design often means that the stone is the primary focus, allowing for an impressive display of the gem's brilliance.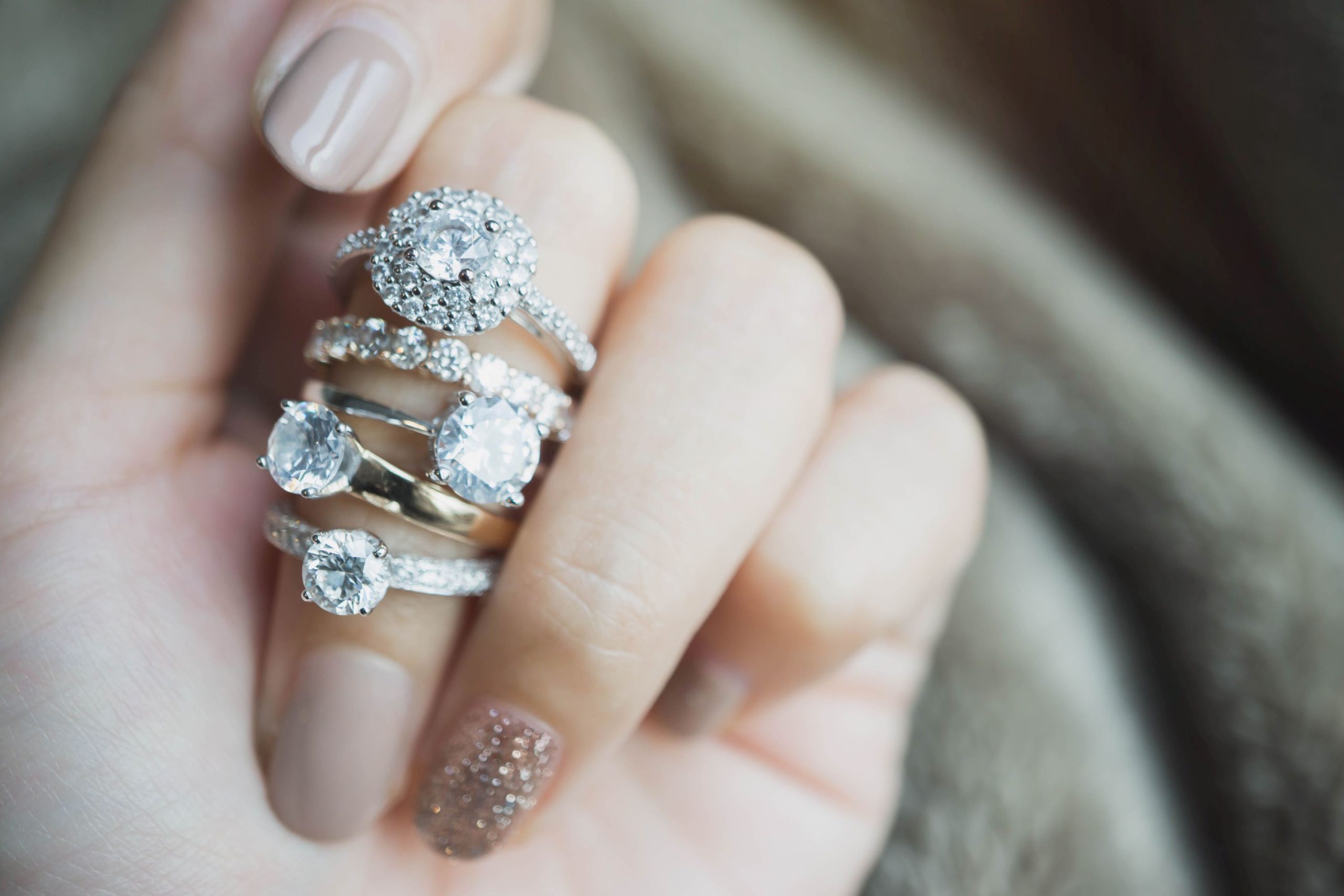 Although the solitaire engagement ring is a classic, it offers numerous customization options. A modern twist on this style could include a bezel or tension setting, which encircles or secures the stone with pressure rather than traditional prongs. 
5. Vintage-Inspired Engagement Rings 
Modern brides seeking a connection to the past will appreciate vintage-inspired engagement rings. These designs often feature intricate details like milgrain edging, filigree, and engraved patterns. The result is a unique and timeless ring, evoking the romance of bygone eras. 
Some couples incorporate a family heirloom stone into the design to further enhance the vintage appeal. It adds an extra layer of sentimentality and a sustainable element to the ring. 
6. Three-Stone Engagement Rings 
Three-stone engagement rings, also known as trilogy rings, feature a central stone flanked by two smaller stones. This design is often chosen for its symbolic representation of the couple's past, present, and future together.  
Modern brides may choose contrasting shapes or colors for the side stones to create a unique three-stone ring. For instance, a round center diamond can be paired with pear-shaped sapphires, adding an unexpected twist to a classic style. 
7. Gemstone Engagement Rings 
Diamonds may be the traditional choice for engagement rings, but gemstones offer a colorful alternative for modern brides. Sapphires, rubies, and emeralds are famous as they are durable and striking.  
A gemstone engagement ring can be customized to reflect the bride's style or to honor a specific milestone or memory. Birthstones, favorite colors, or stones with symbolic meanings can all be incorporated into a meaningful design that stands out from the crowd. 
8. Two-Tone Engagement Rings 
Two-tone engagement rings combine different metals, such as yellow gold and platinum or rose gold and white gold. This contrast creates a striking visual effect, offering a modern twist on traditional designs. 
The blending of metals allows for a versatile and unique look, which can be especially appealing to brides who want their ring to stand out. Two-tone engagement rings can also complement various jewelry styles, making them a practical choice for those who love to mix and match. 
9. Nature-Inspired Engagement Rings 
Nature-inspired engagement rings draw from the beauty of the natural world, incorporating organic shapes, floral motifs, or even leaves and vines. These designs offer a whimsical and romantic aesthetic that many modern brides find irresistible. 
Nature-inspired rings can be tailored to the bride's specific tastes or interests. For example, a couple who enjoys hiking might choose a ring with a mountain motif, while a bride who loves gardening might opt for a design featuring her favorite flower. 
10. Custom-Designed Engagement Rings 
For brides who desire a unique engagement ring, custom designs offer the opportunity to bring their vision to life. Couples can create a one-of-a-kind ring that reflects their love story and personal style by working closely with a jeweler or designer. 
Custom-designed engagement rings open possibilities, from incorporating meaningful symbols to blending multiple design elements. The result is a ring that is not only beautiful but also deeply personal and meaningful. 
Conclusion 
Modern brides have an incredible array of engagement ring styles to choose from. From classic solitaires and vintage-inspired designs to contemporary and custom creations, there is something for everyone. As couples embark on their journey toward finding the perfect ring, these engagement ring styles offer a valuable starting point and inspiration to help them find the ultimate symbol of their love.