Selena Gomez and Taylor Swift recently on a beach vacation, sharing happy moments and selfies with their fans and showing their close friendship. Continue reading.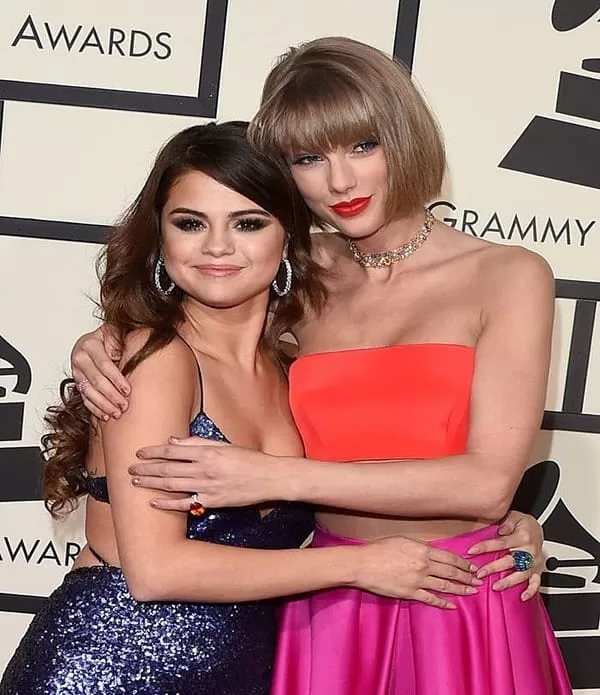 Taylor Swift and Selena Gomez having a good time in Italy after meeting at the VMAs. Selena Gomez came to Instagram to share photos of her time with BFf Taylor Swift.
Selena And Taylor Have A Good Time In Italy.
Selena Gomez and Taylor Swift have a fantastic friendship that their fans adore. Swift recently posted two photographs on Instagram on a Saturday, showing herself and her best pal enjoying a meal with a stunning coastal backdrop in the background at Swift's Rhode Island mansion.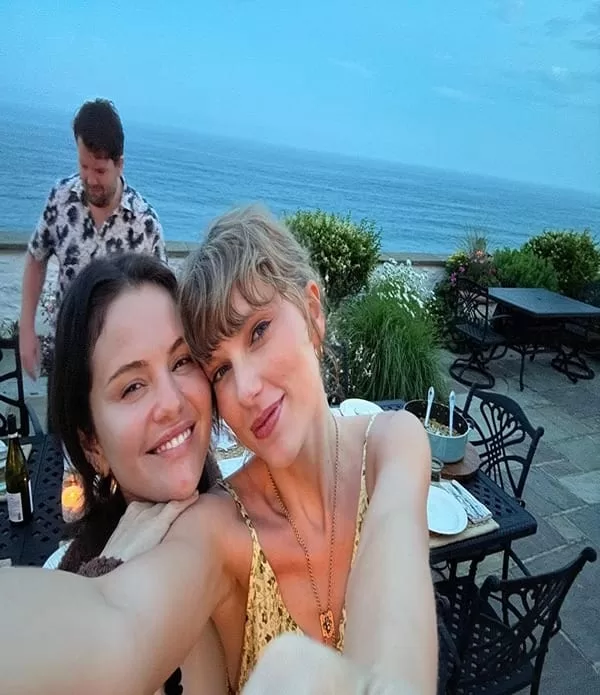 In the first photo, Gomez puts her chin on Swift's shoulder, and the two of them laugh and smile as they pose. Swift goes to the side and kisses Gomez on the cheek, while Selena makes a playful kissy face. Selena Gomez captioned the photo, 'Thas my best frien -she a real bad.' The picture went viral as soon as it was posted online.
Taylor is scheduled to begin the Eras Tour on March 17th and is now attempting to channel her inner self by spending time with loved ones and taking time away from her hectic schedule.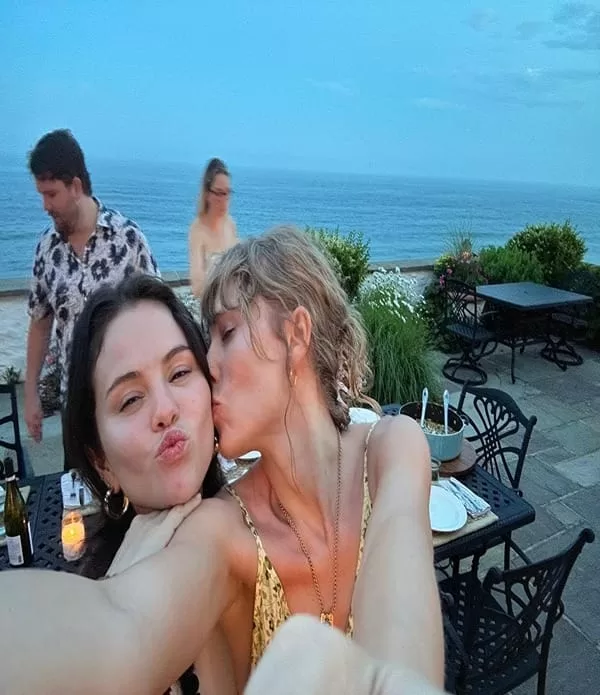 Check Out Netizens' Reactions.
As soon as the two photos are shared on the internet, both fandoms unite to express their admiration for one another. 'Love seeing this,' one fan commented in the Instagram comments area.
"Women who are strong, empowered, and accomplished who encourage one another.' Another person posted about Taylena, using the combined name 'TAYLENA STANS NEVER LOSE!!!'
Selena And Taylor Reunited At MTV Video Music Awards 2023.
Selena and Taylor met at the VMAs about a week ago and posed together. The Selena-Taylor reunion photo went viral, and everyone was talking about Selena Gomez and Taylor Swift's reunion. The two performers posed for photos and hugged each other.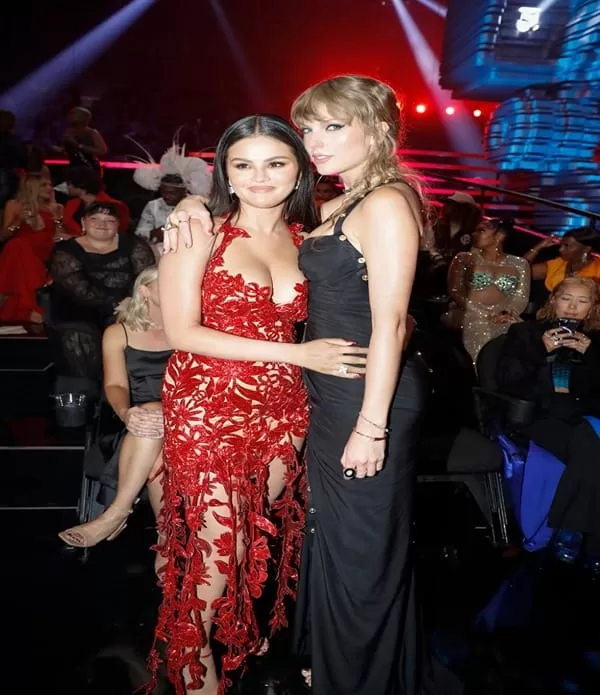 The fact that Selena Gomez took this picture and put it on her Instagram stories with a witty caption made this event extra special. She chose the words "she looks stunning and I look constipated" and "typical" for the photo in her story.
Both of these outstanding women have had tremendous success at award events. Swift won nine awards, including video of the year for Anti-Hero, while Gomez and Nigerian artist Rema won best afrobeats for their track Calm Down.
Selena Gomez Addresses Her Friendship With Taylor Swift.
Gomez said earlier this month that they always share their music with each other before releasing it to the public. She discussed performing Lose You to Love Me for Swift, demonstrating Taylor's friendship and support.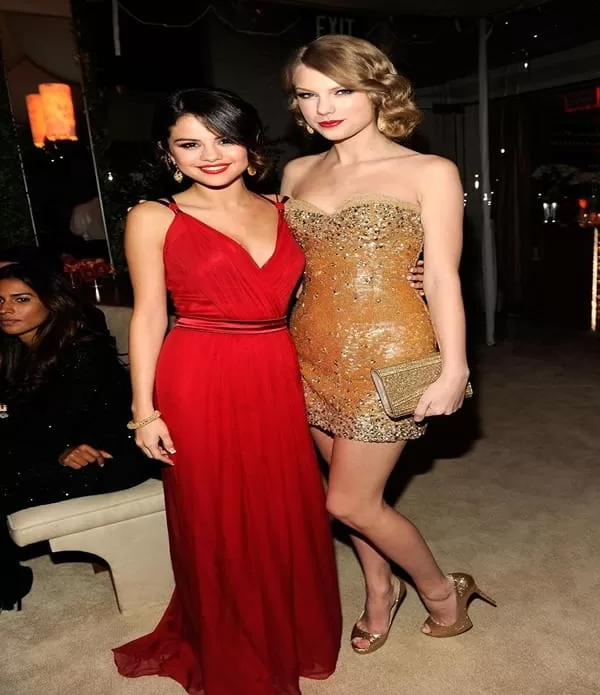 The two also reflected on their lengthy history together, with Gomez remembering the first time Taylor played her Love Story in a hotel room, expressing nostalgia and the sensation of growing up with her best friend.